We are home
BUT we had a blast! I'm going to try and slowly update my trip report here and include some photos, food reviews, and all else. I'll post the good, the bad, and the ugly here little by little
My hubs and I left NJ on a 5:30 am flight on the 24th. We were only a bit exhausted because we are both teachers and the 23rd was our last day of school and that night was graduation. We were running on about 3.5 hours of sleep, but were still pretty excited! The flight wasn't bad, but I can't sleep on a plane. We arrived in Orlando at about 8:40 and went to our Magical Express pick up. We opted to get our own bags as I've had 2 friends whose bags "magically" disappeared until they were located a few days late. lol. We only waited on board the bus for maybe 15 minutes before we were on our way! We were also lucky to be the first stop the bus made. We arrived at the All Star Sports much earlier than we had expected!
I had done online check in prior to leaving home, so our room was already set for us when we arrived! We went to the online check in desk and were told we were upgraded to a room with a king bed rather than two double beds (I already liked it there).
We were also conveniently put on the 1st floor of the surf building which was close to everything. To jump ahead a bit, this was my first experience at this hotel and I honestly enjoyed it! I was skeptical, but I actually found everything to be great and would stay here again
Okay- continuing on!... We had ambitious plans for little sleep. Those plans started with Epcot. We dropped our stuff, slathered on a ton of sun screen and bug spray, and made our way to Epcot!\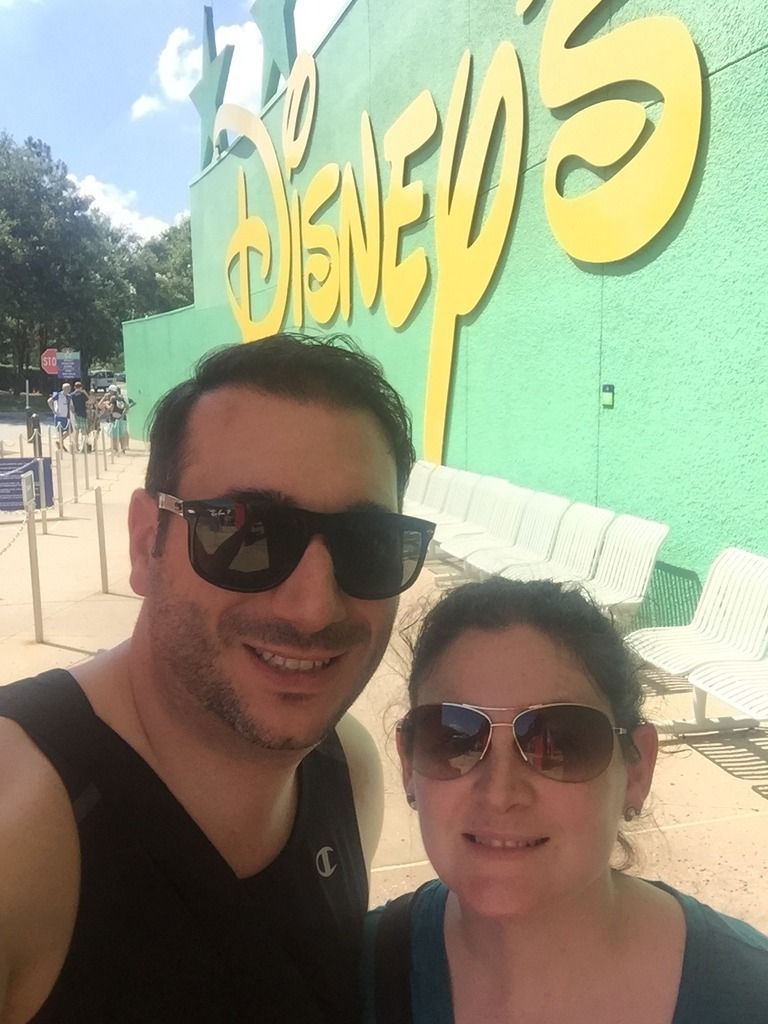 We had booked a fast pass for Soarin at 3:20 that afternoon thinking we wouldn't hit the parks until 1 ish, but we were there by 11ish. We were a bit hungry so we opted to grab some lunch before anything else. We went to Sunshine Seasons to grab some salads and I got s Mickey Oreo dessert (all the noms....)
We checked our app out while eating and were amazed at how low the wait times were. We had fast passes for Mission Space and Spaceship Earth (because you can have 3 so why not), but we didn't need them.
We walked right onto Mission Space after lunch with no line. Test Track had a 25 minute wait, so we hopped on line for that. Of course, Test Track broke down and we wound up waiting an hour
BUT it happens. I'm still not a huge lover of that whole design part- it just takes so much longer to board people.
After Test Track we walked right onto Spaceship Earth, The Land, and Figment.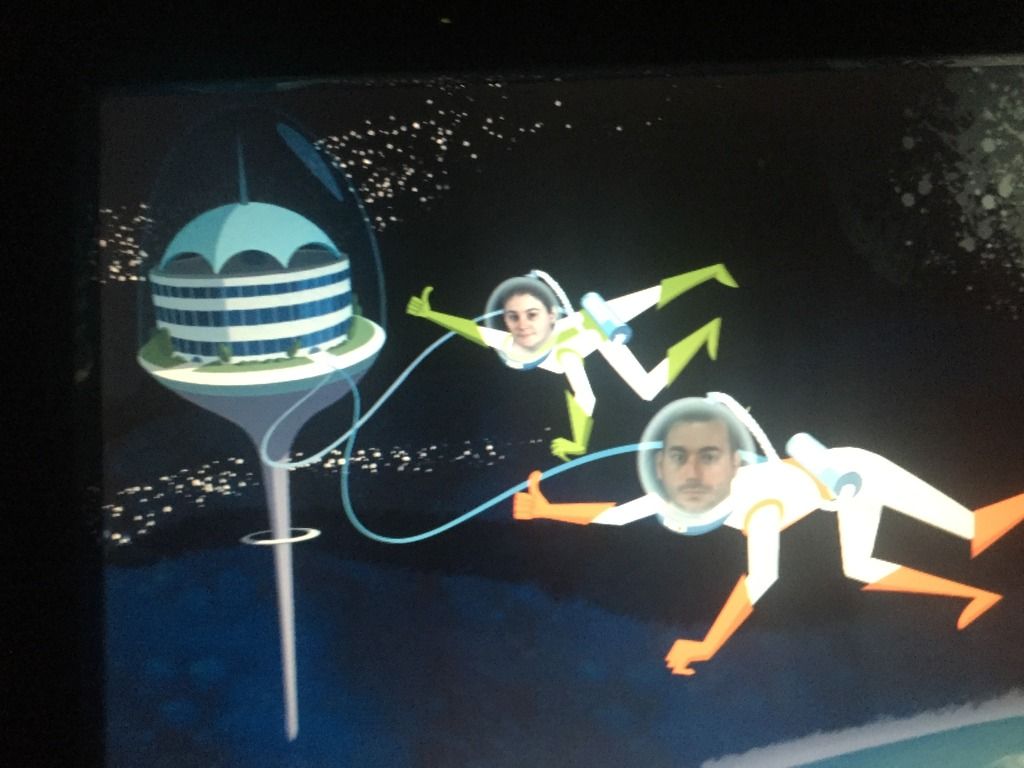 We killed some time window shopping and just enjoying a beautiful day before heading to Soarin' at 3:20. Soarin' Around the World was BEAUTIFUL! I did miss one particular part of the old Soarin... I'll let you all guess which one.
We had dinner planned for Via Napoli at 6:40, but were already tired and hungry. We decided to head over to Italy and try to worm our way in early. When we got there they said if we waited 10 minutes we could eat early. So we did! This was my first time at Via Napoli and you won't see any food photos here because it was gross. What they served couldn't even be called pizza. It was like Italian tortilla soup the bread was so wet... This was my first and last experience there (we NJ types are VERY particular about our pizza)
At this point we were crashing. We opted to head back and nap because we planned to be at DHS for the Star Wars Galactic Spectacular that night! And that will be my next post!
__________________
Grovesnor offsite '93 ~ Port Orleans '94 ~ Port Orleans '95 ~ Caribbean Beach '97~ Carribbean Beach '99 ~ Caribbean Beach '00 ~ Offsite '02~ Caribbean Beach '08 ~ Port Orleans French Quarter '10 ~ Dolphin/Hilton '12-~All Star Sports '16