We're now at the 60 day mark, and I couldn't hold off any longer on making a pre-trip report. We got up at 5am UK time to book all of our fastpasses today, and managed to claim our first choices on everything, including one for Anna and Elsa (squee) and 7 Dwarfs Mine Train. All of our ADRs are made, and I even got one for Be Our Guest, so everything is going really well so far, and I felt it was time for me to finalise our itinerary/plans. Those of you who are familiar with our TRs will know brevity is not my friend, so this will probably be quite detailed!
First up, quick introduction for anyone who doesn't know us already.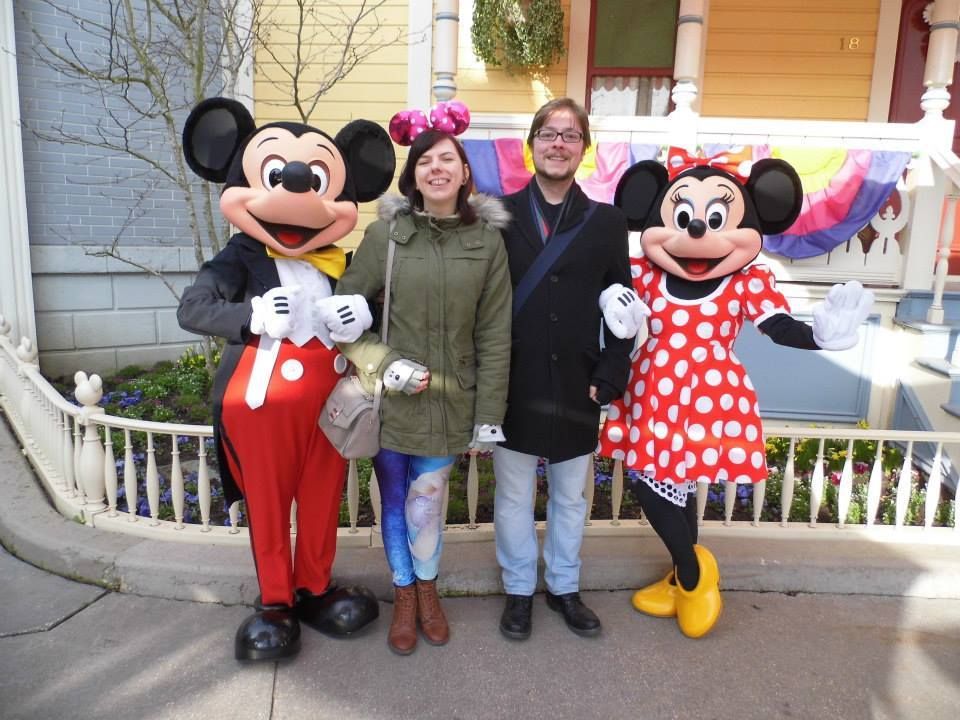 My name is Lauren and above I'm pictured with my husband Bob at Disneyland Paris in March. We live in Glasgow, Scotland, and we're both giant Disney freaks. My favourite Disney film is Beauty and the Beast and I actually have Belle tattooed on my arm. I also love Marie from Aristocats and have her on my ankle.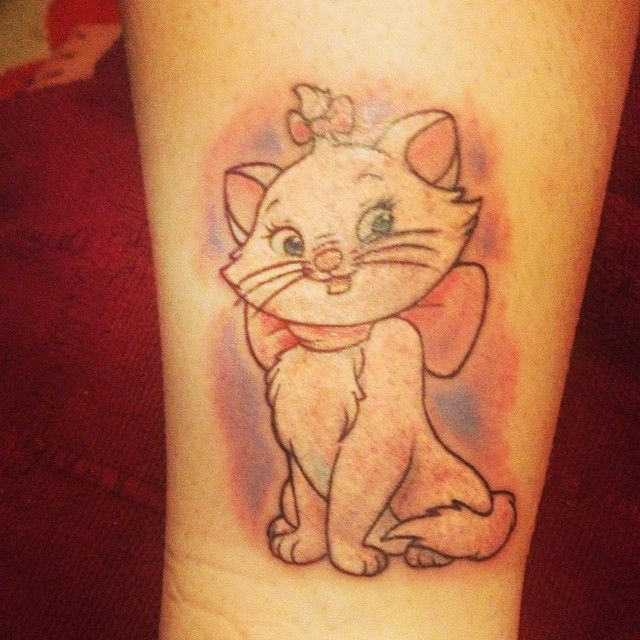 When we visited WDW for our honeymoon, I met both characters and it was awesome. The experience meeting Marie was so magical! She tried to keep me!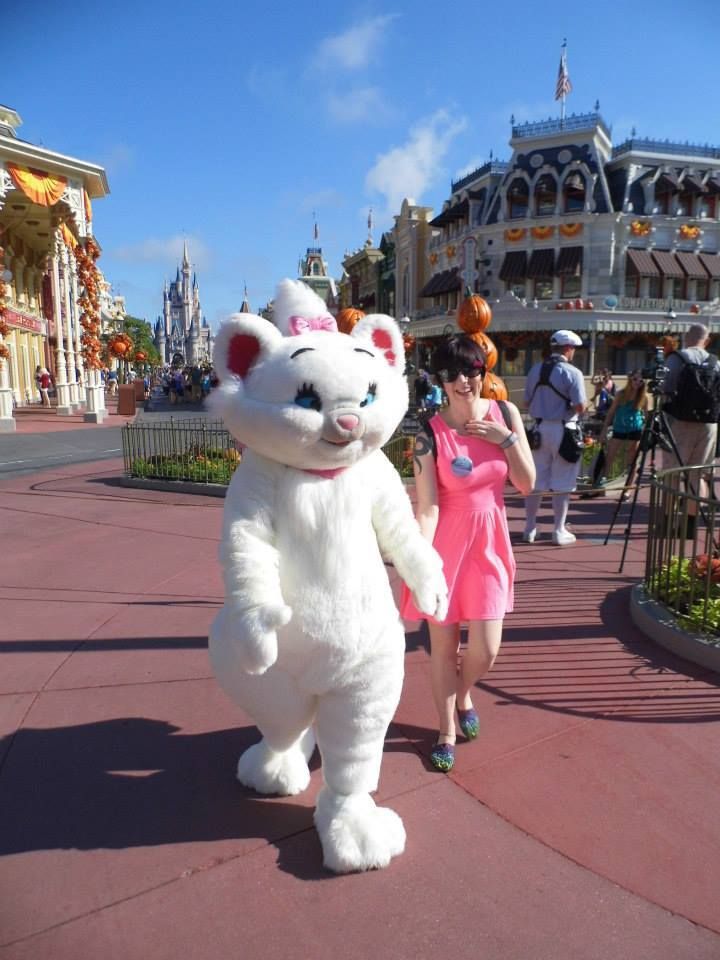 Anyway, a little bit about me is that I'm 29 and we're visiting WDW as an early 30th birthday present to me. I'm vegan, I love animals, tattoos, pretty dresses, and my best friend (except for Bob) is my pet cat Stella.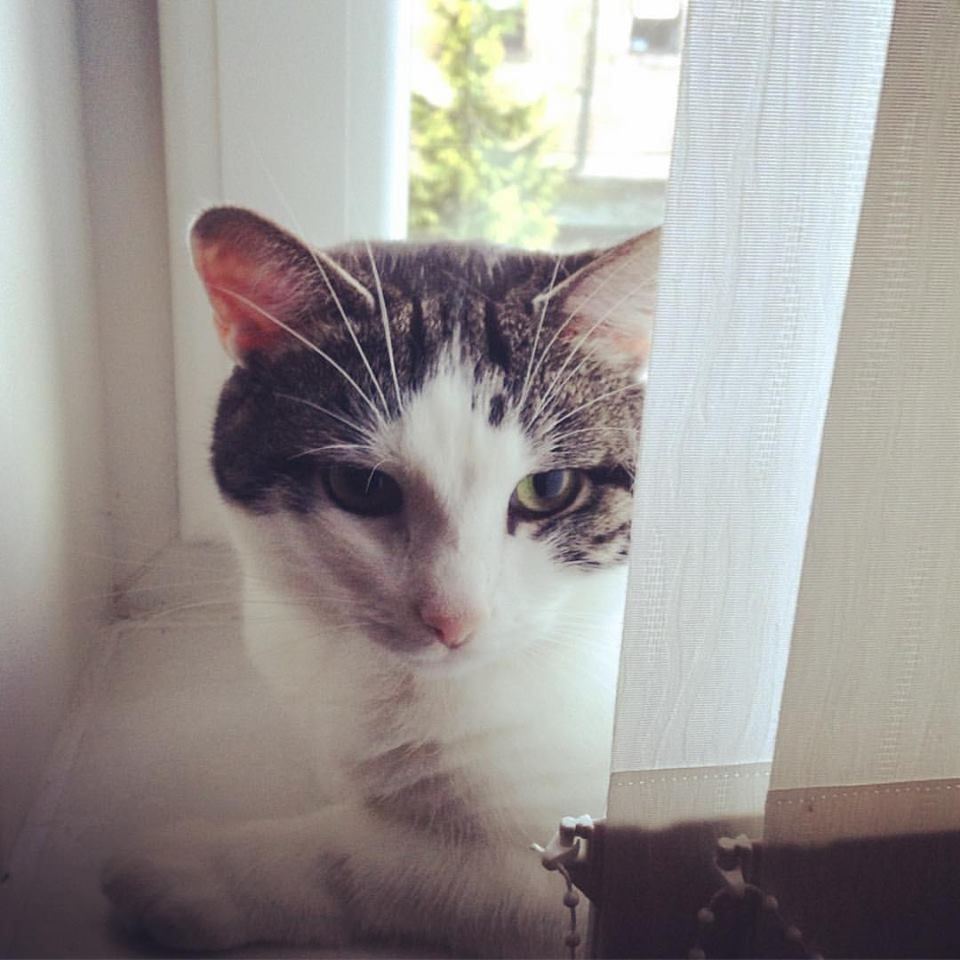 My husband Bob is 34, his favourite Disney film is Wreck it Ralph, and he's obsessed with Star Wars. This is him at the Star Tours ride on our Disneymoon.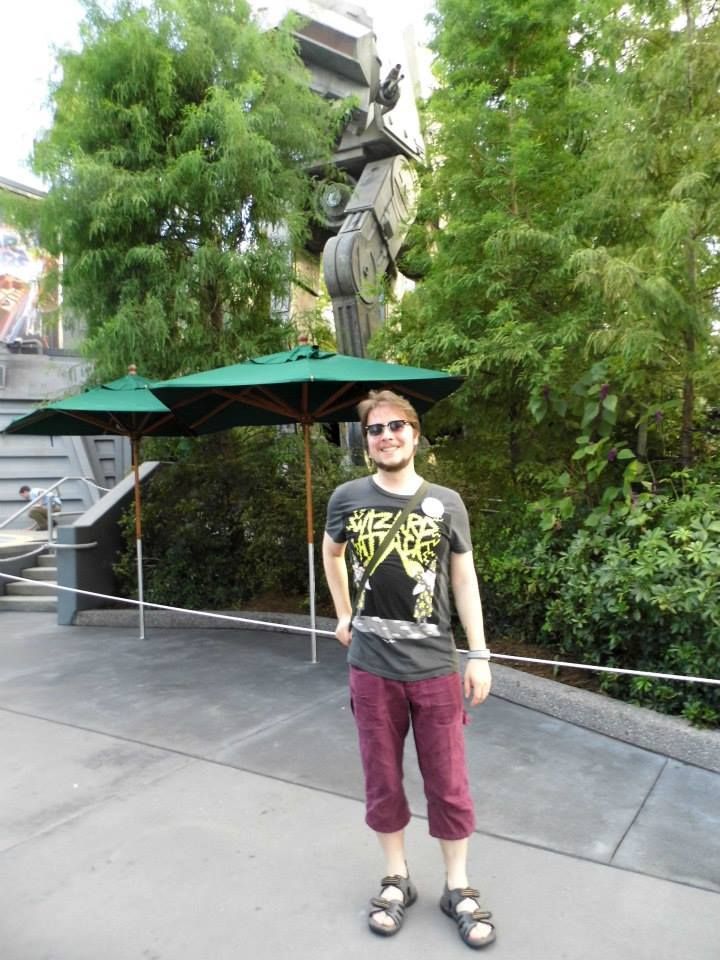 Bob is also vegan, loves animals, video games, and films.
So this is a big trip for us. We were last in the World for our honeymoon in 2013, and haven't had the money to go back since then. Earlier this year, we visited Disneyland Paris, which we enjoyed, and would revisit, but nothing quite cures those Disney cravings like a full-blown trip to WDW. When I got offered my new job in April, the first thing we did was to start planning a trip for my 30th birthday in January. Although it's my birthday in January, we opted for a November trip because we got a really great deal on ten days in Port Orleans Riverside, and it's just at the end of Food and Wine, before the Christmas crowds start to get crazy, so the timing is perfect for us!
This trip represents a lot of firsts for us: first time staying in a moderate resort as opposed to a value; first time celebrating a birthday (even if it's not exactly at the right time); first time staying in the World as vegans (I've done extensive research, made an ADR for each day, and am confident we will eat well!) This is also our first time paying for a WDW trip entirely with our own money, instead of money gifted to us as a wedding present. It feels really good to have worked hard, saved up, and paid for the whole trip together.
Without further ado, here is our jam-packed itinerary as it stands:
Day 1 (12th Nov): We are flying from Glasgow to London Gatwick, and then Gatwick to Orlando with British Airways. By the time we arrive, we will have been travelling for about fourteen hours, and will be ready to turn in, so will be getting the Magical Express to Port Orleans Riverside. We will hopefully have completed online check-in (it's not working for us at the moment!), so will be picking up our Magic Bands (pink and green) and going to get settled in our room. Once we have settled in, we will be grabbing a quick counter meal at Riverside Mill (our options are veggie burger, veggie wrap, veggie sandwich or create your own pasta, all of which sound excellent), buying refillable mugs, and if we have any energy left, we might grab a drink or have a look around the resort. What is more likely, however, is that we will eat, and then collapse in bed from total exhaustion, ready to face the next day.
Day 2 (13th Nov): This is our first park day and looks set to be an extremely busy one! We'll grab breakfast at the resort - probably just coffee and waffles, or beignets from French Quarter. I normally always want to hit up Magic Kingdom first, but on this occasion, we decided to do things a little differently, and will be heading straight to Epcot. Food & Wine will be on at this time, but as there isn't a lot we can eat there, we have decided to knock out Future World in the morning/afternoon, hopefully dodging some of the F&W crowds. When we arrive, we're planning to do a few of the less busy rides - Figment, Captain EO, maybe Mission Space (the Green side as I get nauseous easily), Living with the Land, or Turtle Talk with Crush. Between 10.50 and 11.50am, we're heading to Spaceship Earth to use up our Fastpass, and then we'll maybe stop for a drink or a snack and kill some time before our lunch ADR at Coral Reef at 1.05pm. We'll both be having the veggie chick'n dish, which looks really tasty, then heading to The Seas with Nemo and Friends to use our 1.50pm Fastpass. We'll finish off Future World in the afternoon with anything we fancy doing, and finally use our Soarin' Fastpass at around 3.25pm, before heading to World Showcase to see a bit of Food & Wine.
Although there isn't much we can eat at F&W, since they got rid of the vegan booth, there are a few fancy drinks I'd like to try. World Showcase is probably my favourite location in the World, but I know it'll be really busy, so we may just visit a few pavillions, then I would like to grab a quick Counter Service meal at Tangierine Cafe, before wandering down to the Boardwalk. I have it listed that we will do Jelly Rolls on this night, but as we'll likely be exhausted, I'm just hoping we can stay awake that long! We will at least have a walk on the Boardwalk and hopefully grab a drink somewhere. I really want to do Jelly Rolls! When we're totally shattered, we'll probably grab a cab back to POR and turn in for the night.
Day 3 (14th Nov): After a hopefully quite restful sleep, we will have a leisurely breakfast and stroll around the resort before leaving for Hollywood Studios in time for our first Fastpass - Tower of Terror from 10.35am. After ToT, we'll do an attraction or two, then head to Frozen Singalong for our Fastpass at 12.35pm. We'll get a counter service meal for lunch - I'm thinking pizza with vegan cheese from Pizza Planet, then use our Fastpass for TSMM between 1.50 and 2.50pm. The afternoon will be dedicated to doing a bunch of other HS attractions, probably including Rock 'n' Rollercoaster, Star Tours, and The Great Movie Ride, or maybe the Little Mermaid/Beauty and the Beast shows. In the evening, we'll be going for our 7pm ADR at Sci-Fi Dine In for veggie burgers and vegan shakes, then going back to POR for some resort entertainment and drinks - I'm hoping to catch YeHaa Bob on this night.
Day 4 (15th Nov): Day 4 and we're STILL not going to Magic Kingdom until the evening. Not sure how I'll last this long without seeing Cinderella's castle, but I guess we're saving the best for last. Today is Animal Kingdom day, but our Fastpasses are all in the afternoon, so we'll probably head to AK for late morning and do a couple of attractions - The Festival of the Lion King, Finding Nemo the Musical, and Dinoland. After we've done some of the smaller attractions, we're heading for our 12.55pm lunch ADR at Tusker House, where we're going to stuff ourselves silly on the buffet. After lunch, we're going to use our Fastpasses for Kilimanjaro Safaris, Kali River Rapids and Expedition Everest, finishing off at AK at around 4.40pm, grabbing the bus back to the resort for a super quick meal at Riverside Mill, getting changed and heading out to MVMCP. FINALLY we will be in my beloved Magic Kingdom. The main plan for this night is to enjoy the Christmas festivities, but we'll probably do a few rides too, as there are certain rides I love doing at night, specifically the People Mover, Space Mountain and the Carousel.
Day 5 (16th Nov): This is a very exciting day as it's a FULL DAY IN THE MAGIC KINGDOM. I'll be dragging Bob from bed at the crack of dawn no doubt, in order to have a speedy breakfast and make a beeline for MK. We'll probably do a bit of Tomorrowland, before going onto Frontierland for our 10.30am BTM fastpass, do a couple of nearby rides like Splash Mountain and Haunted Mansion, then head to Columbia Harbour House for veggie chilli at around 12pm. After lunch, we'll be going back to Fantasyland for our Peter Pan Fastpass (12.15-1.15pm), then our 1.30-2.30pm Seven Dwarfs Mine Train Fastpass (FIRST TIME WOOOO!), leaving the remainder of Fantasyland to be covered late afternoon, and anything else we fancy doing that day as we have quite a big gap till dinner. On my to do list is to go on the Liberty Square Riverboat as I've not been on it in years, and I also want to meet Tiana! Today may also be the day we have our first ever Dole Whip! Finally, we'll get the Monorail to the Contemporary at around 6pm, as we have a 7pm dinner ADR at The Wave, where we will be asking for the vegetarian menu and hopefully having something tasty. After dinner, we're going to go back to the resort for some much needed resort time and relaxation.
Day 6 (17th Nov): Today we are going to get up when we're ready, have breakfast and some resort time, and then get the boat across the water from POR to Downtown Disney, to do some shopping. We'll probably get a veggie sandwich from Earl of Sandwich, then explore our favourite stores and have a bit of fun. Trying the vegan cupcakes from Erin McKenna's bakery is an absolute must for us! We may pick up some Christmas gifts or just treat ourselves, before heading back to the resort for a relaxing evening. We have a 6.40pm ADR at Boatwrights, where we'll be having some vegetarian/vegan jambalaya, then we may meander towards French Quarter to sample some live jazz at Scatcat's Club. We'll probably have a good few drinks, totally relax and enjoy ourselves at either resort bar, then go to bed when ready.
Day 7 (18th Nov): No Fastpasses or lunch ADR for today so no pressure to be anywhere at a certain time. The plan on this day is to go to Hollywood Studios in the morning and do anything we haven't yet done, but this plan is subject to our mood on the day and we may do another park instead if the mood takes us. I'm thinking salad for lunch at ABC Commissary, then we will head back to the resort to get ready for a big night out in MK! I have a highly coveted ADR at Be Our Guest for 5.25pm, where we will be having a romantic meal of ratatouille and possibly dairy-free ice cream, and reflecting on the highlights of our trip so far. After dinner, we will be staking out a good spot for the Electrical Parade, followed by Wishes. We have EMH at this park till 10pm, so we may do a few rides before heading back to the resort.
Day 8 (19th Nov): This is going to be a big day for character interaction! We'll start the day at Magic Kingdom, where our first stop is Town Square Theater to meet Tinker Bell with a Fastpass for 9.20am onwards. We also have Fastpasses to meet Cinderella and Rapunzel, and Anna and Elsa at Princess Fairytale Hall, and we'll be doing all of these at once between 11am and 1pm. We will also be taking the opportunity to hop on anything we've missed or maybe do some additional character meets once we've sussed out the schedule. I'm thinking lunch at Cosmic Ray's, then we'll get the bus straight to Epcot to finish the day off at World Showcase. After we've had a good wander around World Showcase, met a few of our favourites (Belle, Alice, etc), had an iced tea from China, and been on our favourite attractions, we'll go to Nine Dragons for our 6.30pm reservation. We'll be having vegetable stir fry and will probably get a nice drink to go with it, before going to Mexico for my favourite Disney treat - a frozen margarita. We'll find a good spot for Illuminations, probably by the Rose and Crown, and toast to a great holiday while watching the fireworks. We'll probably take advantage of EMH and spend some time drinking in World Showcase till close, before getting the bus back to POR.
Day 9 (20th Nov): LAST FULL DAY.
First on the agenda for today is Animal Kingdom, though we may be moving slowly after the margaritas from the night before. We'll do anything left to do, maybe do Everest again, then hop the bus over to AKL for our lunch reservation at Sanaa, where we'll be asking for the vegan menu and enjoying a feast. After lunch, we'll go back to the resort to pack, grab a quick dinner, and then go to the Bay Lake Tower, hoping to meet Robyn and Sy in Top of the World Lounge! We'll be trying to enjoy ourselves as much as possible without thinking about going home.
Day 10 (21st Nov): Check-out is at 11am but our flight isn't until 7.55pm, so we'll probably see if reception will hold our bags for a few hours, then go to Epcot to finish off anything we've not done yet (or another park depending on what we've missed or want to do again), maybe get lunch at Sunshine Seasons, do some last minute shopping, get dinner at the resort, and then catch the Magical Express to the airport.
We'll fly overnight, be home in the morning, and have the following day off to recover from the jet-lag. I'll no doubt be quite sad that we've spent two years planning a trip that's now over, but the joy of writing up our trip report and coming back to our kitty cat, will give me the motivation to come home.