DAY 3 " HOLLYWOOD STUDIOS
Having injured herself the previous day, Dawn was not up to an outing. She said she would see how she was feeling later as she was hoping to see Fantasmic.
I arrived just as they were beginning to let people into the park, and made my way towards Rockin' Roller Coaster. A sign said the wait would be twenty minutes but that time probably ended up being doubled due to issues with the ride. Many people bailed out of the line; one couple in particular seemed rather miffed. Over our waiting heads we could hear the screams from Tower of Terror. The attraction features an amusing introduction by Aerosmith. I was pretty nervous about the ride as I had not been on a similar roller coaster since I was a teen, but once I got on board I had little time to be scared! The initial acceleration is a real thrill and the ride goes by so fast I could hardly tell I was actually going upside down. I would ride it again.
My first fast pass was for Toy Story Midway Mania, which enabled me to get on the ride very quickly.
It began with a little lesson on how to use the ring tosser thing which shoots very quickly. The the ride proper began, but after less than a minute it stopped, the lights came on, and following a brief wait an announcement was made that we were to be evacuated due to the ride being shut down.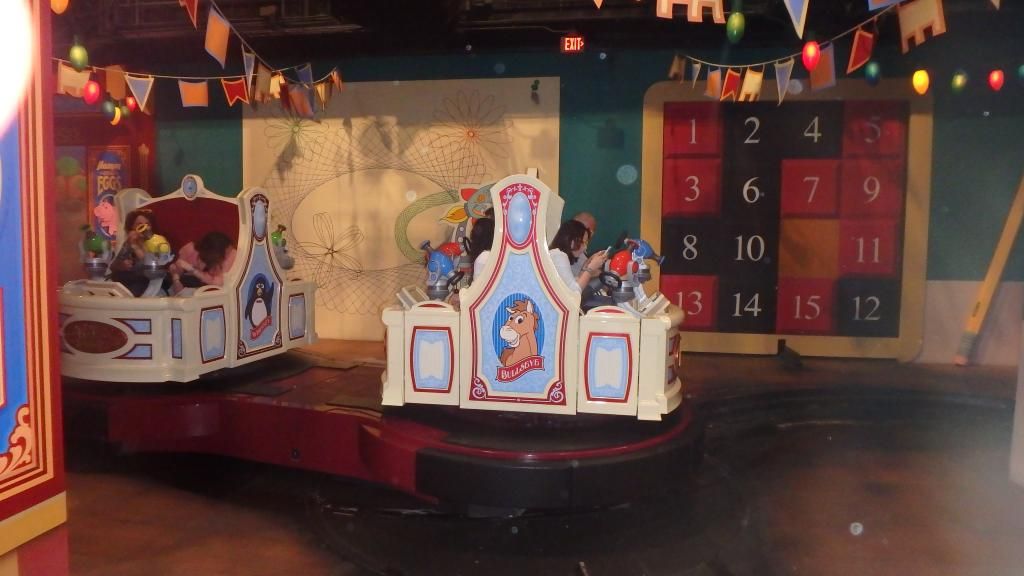 It was probably a fifteen minute wait for cast members to help everyone off the ride vehicles. During the wait the trapped guests were mostly joking about it. A few people called out, "I didn't do it!" They gave everyone paper fast passes.
A word about fast pass+. It rocked my socks. Having done my research, I knew how to get additional fast passes after using the first three and it worked brilliantly. I could tell a lot of people had little idea of how they could use it to their advantage. More than once I heard comments from the Standby lanes such as, "Why do those people get to go ahead of us?" I did make a few missteps, having fast passes for attractions that really didn't need it, but changing them was easy.
I walked onto Star Tours next and had a fun time in the Star Wars universe. Then I wandered around, getting lost in the maze that is Hollywood Studios.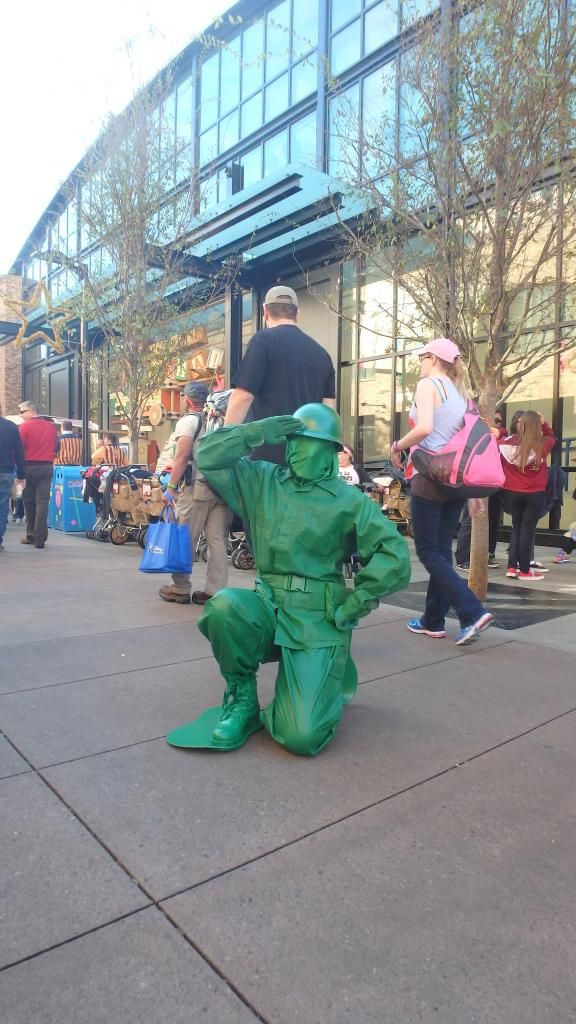 A band was playing country rock music in the streets of New York, so I paused to enjoy them. They had people dancing to their music. I also encountered the Lightning McQueen and 'Mater and had pictures taken with them as well as with Phineas and Ferb, even though I am not particularly familiar with their show.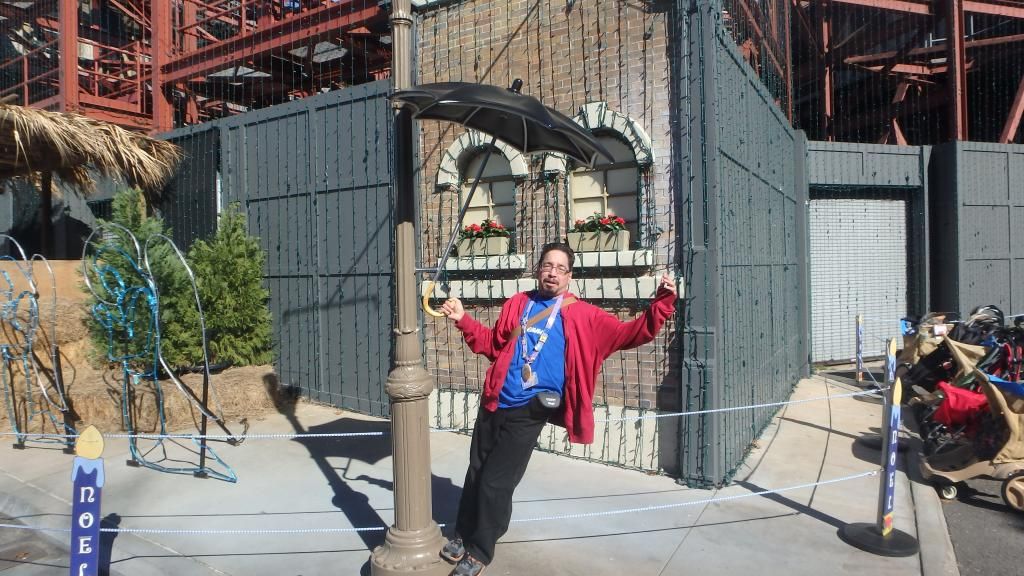 Making my way back to the Sorcerer Hat, which was surrounded by a wall, I found some characters; Chip & Dale, Goofy and Donald Duck. Photos were taken and autographs obtained. The waits were not too long.

Disney Junior was fun, with a few surprises for the little ones.
It is quite cute and fun. I will admit to liking Doc McStuffins.
The Cast Member hosting the show was very peppy. Instead of a seating, we sat on a carpeted floor which likely made it easier for all the little ones to see everything. Meeska Mooska Mickey Mouse!

The Magic of Disney Animation class was so much fun. The character everyone had to try to draw was Donald Duck. We sat at long desks, were given big pencils and a large piece of paper which fit neatly onto a back-lit drawing tablet. The lesson was pretty easy, the animator demonstrating everything step by step. My Donald, while not an expert rendition, turned out ok for a first-time effort. Afterwards the animator had a trivia question for everyone, explaining that the winner would get to keep his copy of the drawing. Having heard about this, I was ready and when he asked, "What is Donald Duck's middle...", I waved my hand frantically in the air. I went up front and he signed the drawing to me, carefully inserting it in a little cardboard tube, which I later misplaced somewhere.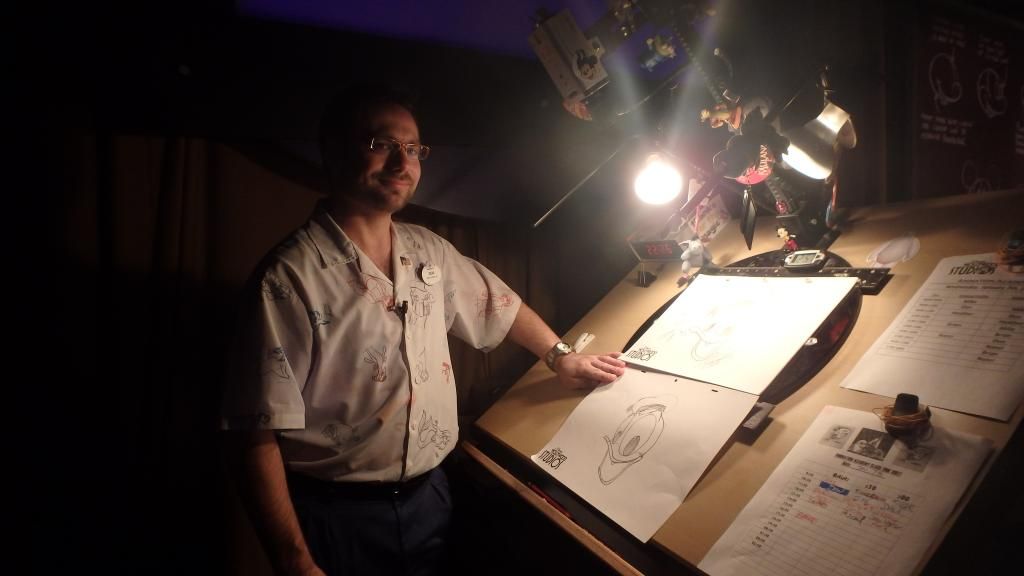 Later, upon leaving the park I went to Guest Relations to report it missing, and later the next day it was delivered to the resort!
In a gift shop I met an animator who was painting an animation cel. We had a nice long discussion of all things Disney. She was very friendly and knowledgeable. The shop had a whole set of expensive scale models of the buildings of Main Street!

I found Sorcerer Mickey and had the longest wait of all my character interactions to see him but as he is my second favourite character it was well worth the wait and many people in line struck up conversations with each other. On the other side of the room Baymax was greeting people, but once I was done seeing Mickey, he was gone. Not a great loss, I haven't seen the movie yet. I found a Sorcerer Mickey plush in a gift shop and a Duffy bear with a Sorcerer Mickey outfit.
Walt Disney: One Man's Dream was virtually empty.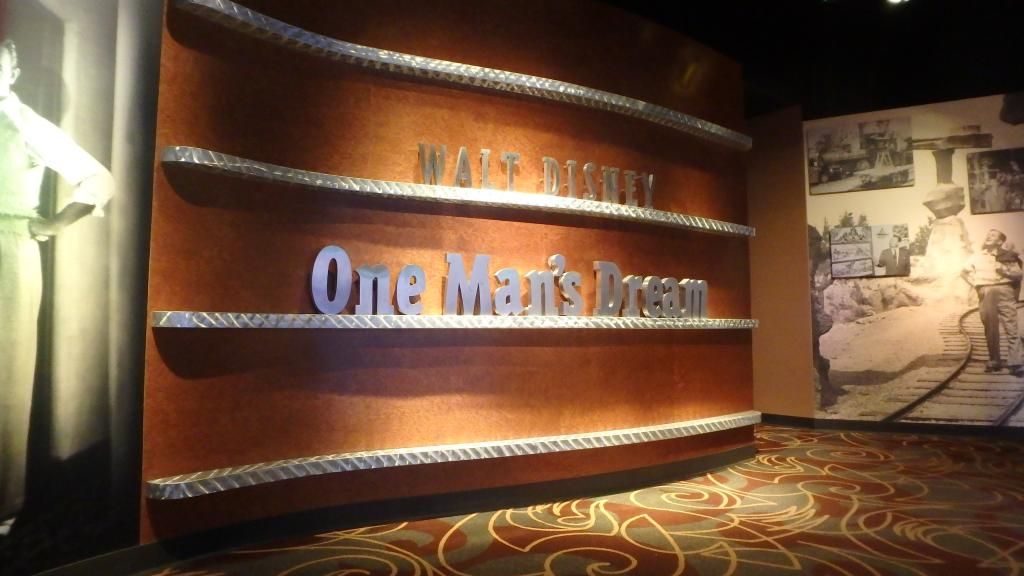 I had a long look at all the scale models and other stuff. Cubby from Mickey Mouse Club had donated his outfit and ears to the exhibit. They had a nice display about Walt's original plans for EPCOT too. I had a nice discussion with a Cast Member who was quite informed about it. The movie was great, featuring his voice and that of Julie Andrews. I shed a tear or two at the end and I was not the only one.
Pausing to get my photo taken atop a giant ant at the Honey, I Shrunk the Kids Movie Set Adventure,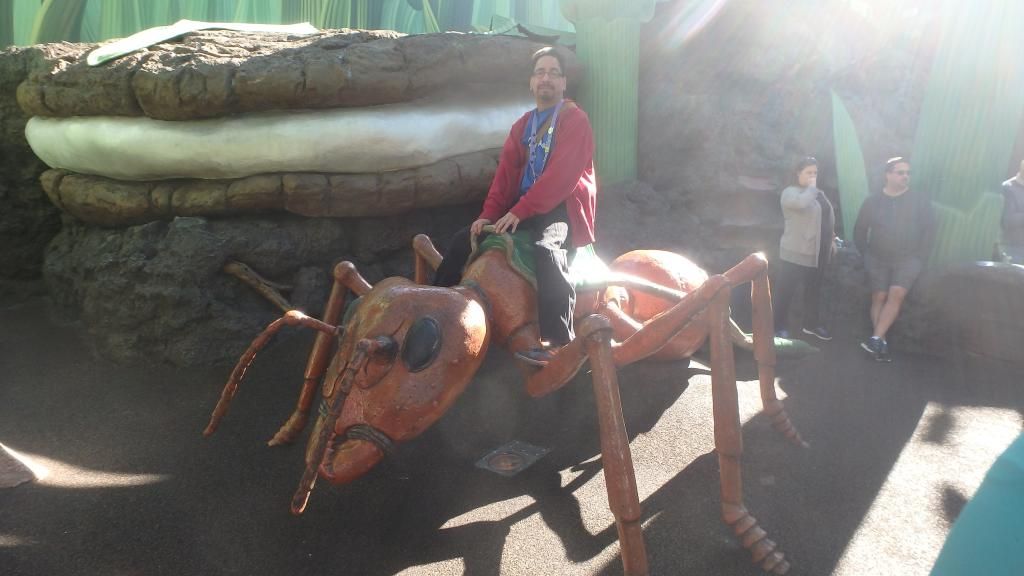 I then had a late lunch at Studio Catering Co., a very tasty grilled turkey club sandwich, which came with a Sprite and Baymax cupcake too big to finish.

I waited in line a bit for Muppets but decided against it as the time for the Frozen Sing-Along was fast approaching. I waited in line with a nice family from England, who had two cute daughters, one dressed as Anna, the other as Elsa. The sing-along was amazing, hosted by two funny Arendelle historians.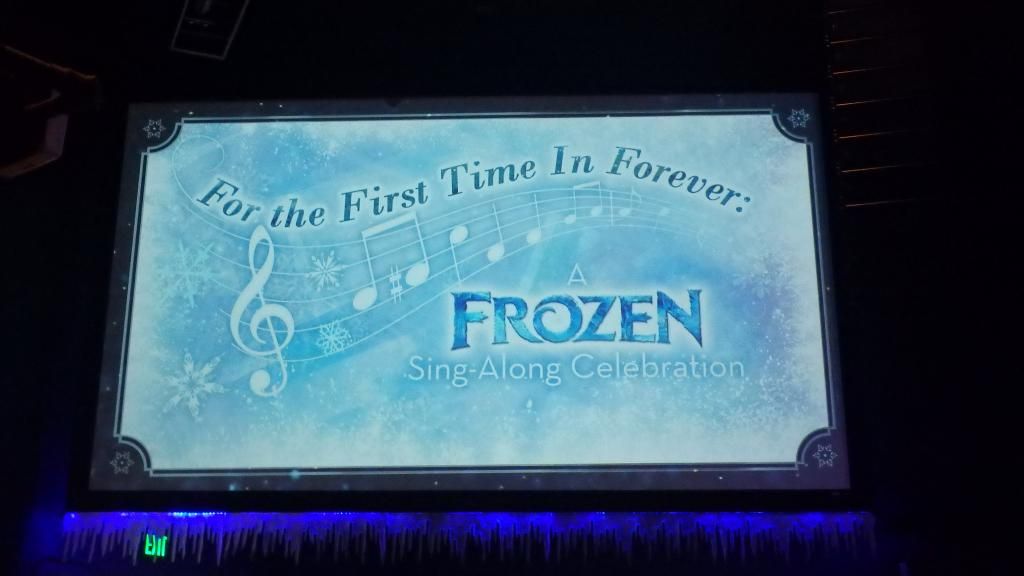 Hearing several hundred people beginning to sing Do you want to build a snowman brought tears to my eyes. After a few songs and jokes, what everyone was truly there for, the song Let it Go, came on the screen. It featured some interesting special effects. Singing the hit song with several hundred people was a an incredible experience. I love Frozen! The show ended with an appearance by Elsa who made it snow!

Next up was Fantasmic, which, as it turned out, was tragically on the opposite end of the park, for as I was arriving, a Cast Member announced the show was at capacity. Next time I will make sure to have fast pass. I will admit to being rather disappointed.
Back to Pop to see how Dawn was doing. Earlier, she had said she wasn't up to coming to Hollywood Studios, and seeing as Fantasmic was at capacity, was probably a good thing. She would have made the trip for nothing.