The Pre Trip.
Well, how has it taken till now to do a Pre-Trip?? I think its cause the holiday details are a bit complicated... But more about that later
Its been booked since June last year and I don't know how the time has passed, I remember looking at the 'who's going' list and not knowing how I would be able to wait that long! I cant believe our trip was the furthest away at one point!
Dear Lovely Readers, thank you for coming, reading and sharing in my Pre-Trip excitement! I hope this will be fun and interesting to read!
Usually I would start with introducing the cast... but as I said, it's a bit complicated.
The holiday starts with just me and my lovely hubby, Simon. A little over a week into the holiday, hubby's parents (Anne and Cliff) and their friends (Steve and Jude) come to join us! This isn't the first time we've been to Florida with his parents, but this is the first time their friends have joined us. There may also be more to add to the cast in the future - my parents are *really* hoping to come and the invite has been extended to other friends and family who last year expressed interested but it's since died off... Though hubby's cousin (who came to DLP with us at New Years Eve 2011/2012) may fly to join us with her boyfriend, from their home in Australia!
The reason for the trip;

Hubby's 30th Birthday! I asked hubby last year what he would like for his 30th - he had mentioned before a Breitling watch and I wanted to know early so that I could start saving. Well he completely surprised me by saying he would like to go to WDW with his family and stay in a Disney hotel for a few days! I can do that!

So that is how it started, he actually told me about wanting to go for his 30th before we took our budget trip last year, so we did spend a lot of time on that trip talking about the next trip, what we would do and where we would stay. Also as his parents were with us we talked about coming back with them then.
As I said before, we had asked a lot of other friends and family to join us and while they showed great interested over a year in advance, the interest has dwindled off. It's like a lot of things, great in theory. Plus everyone is feeling the pinch. We have booked a big villa so if we have any late comers they can still stay with us
So the cast... so far...

Me, obsessive planner, 27 now but will be 28 by the time we go. This will be my 10th (eek!) trip to WDW. I am a total Disney nut. I am also a Florida nut. I love the people, the weather, the wildlife, the food... I could go on (but I wont, don't worry!
)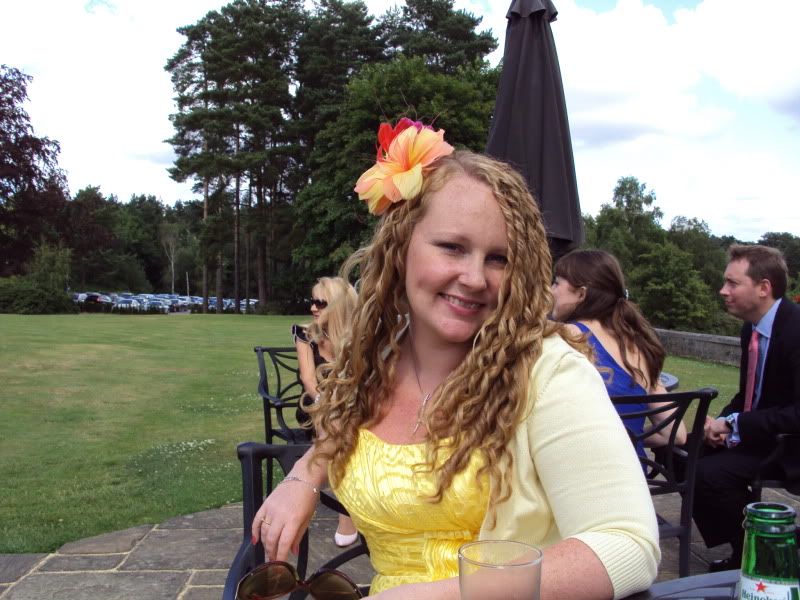 This is Hubby, Simon or Sy, he will answer to both but gets worried when I call him Simon, says he knows it's when I'm annoyed
He is currently 29 but will be 30 by the time we go. This will be his 4th trip in as many years. His first was our honeymoon - his choice. As you can tell, he has been bitten by the bug as well. He is just the most easy going guy, he doesn't care where we go or what we do, he will go along with just about anything I plan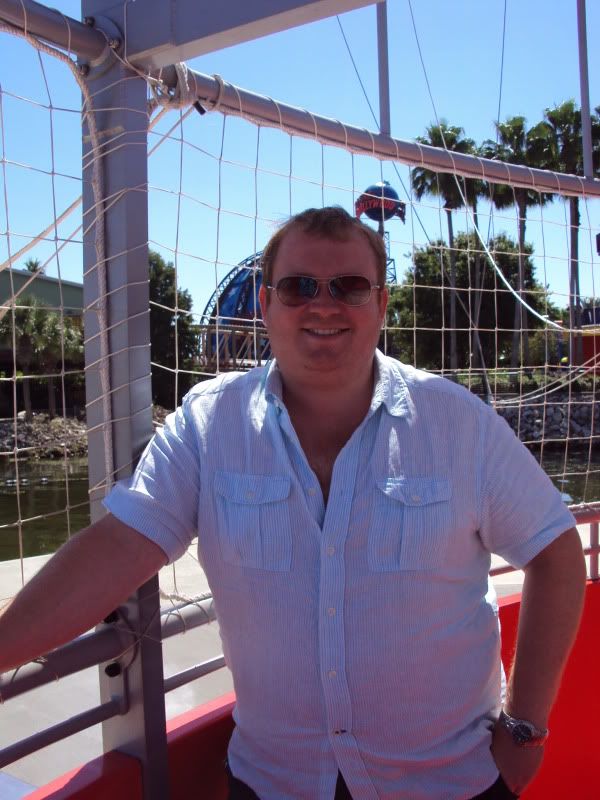 Next up are Anne and Cliff. Their first trip to Florida was in 2010 when they came with us and my parents. They then came back with us for just over a week in 2011, this will be their 3rd trip in as many years. They are already talking about buying a place over there in their retirement. They have fallen in love with Florida more than Disney. They will only be doing 1 (possibly 2) Disney days on the trip. They will be taking a bit easier than us
Anne and Cliff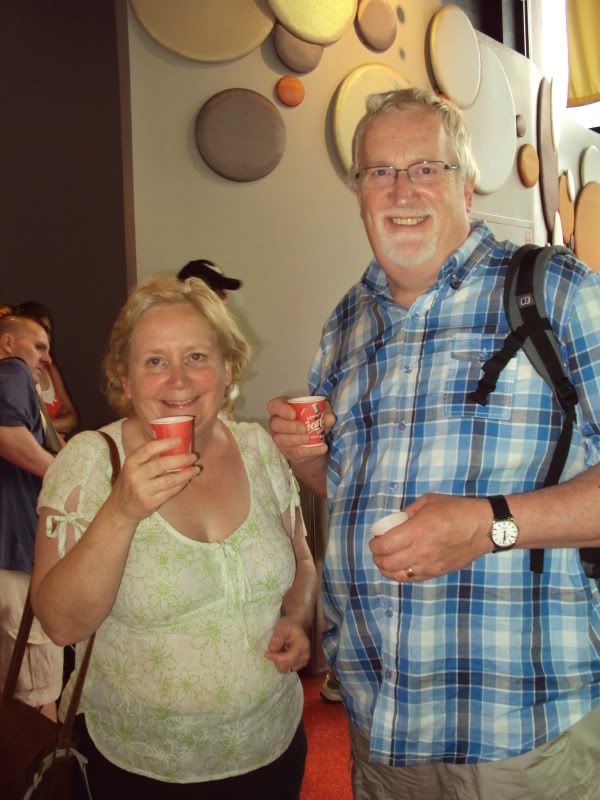 Then we have their lifelong friends Steve and Jude. This will be their first ever trip to Florida. Unfortunately Steve isn't very well, I won't post much about it as I don't have his permission and I wouldn't want to upset him. But they are doing as many trips as they can before Steve is too unwell to travel. They went to India last year with Anne and Cliff.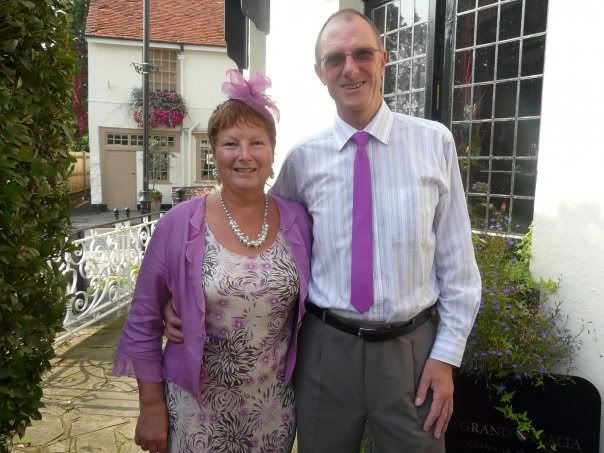 The Background.

As I said, this will be my 10th trip to Florida! My obsession started years ago. My parents weren't rich so we didn't holiday to WDW when I was young. I always wanted to go (who wouldn't?!) but it wasn't until the year with the adverts that were a young girl and her granddad came out that I wanted to go with my Papa (granddad). One year he sat me on his knee and asked me if I would like to go with him, my parents were going to New Zealand to see my uncle for his 50th birthday and I didn't want to go (didn't like the uncle) so was going to stay with Papa anyway. To say I was over the moon would probably have been an understatement! Go to the place I had always wanted to go to, with my best friend in the world! I was 11 or just 12 at the time.
Papa and I were very close, my mum was an only child and my nanny died when I was 4, I think he probably used me as his crutch when she died. We were the best of friends and I used to stay with him a lot in the holidays, not because my parents needed something to do with me, but cause I loved spending time with him. I was spoiled rotten *shocker*. He once took me to meet all of the Aladdin Characters at some sort of fair thing. I can't remember much about it but I still have the photo's.
Sorry kind of went off topic there... Anyway, he died shortly after I turned 13. We never made it to Disneyworld. I don't think my heart will ever heal properly. I think about him every day when we go there, about the things we would have done. I still remember those adverts too.
Wow, that was a bit of a downer wasn't it??
Well my parents had no interest in going to America, 'I don't like Americans' my mum would say (sorry to the american readers). My mum's best friend (who I call Aunty) was going to Florida for a week with her husband and they asked my parents permission to take me with them, it was only a few months after he died. My parents said yes but in the end my Aunt managed to convince them to come as well. We only went for a week (a VERY busy week) and the obsession began here really. My mum, who 'doesn't like Americans' said she was in love from the moment she set foot off the plane. She loved everything about it, the food, the people, the theme parks. All of it! And as a result we went back a few more times together. Usually around Feb/March time I was a very sickly child, I have Severe Ulcerative Colitis and almost like clockwork, as the winter came, my UC became worse. I usually relapse around Jan/Feb so we would then go away as the warmth almost instantly heals me.
So fast forward a few years, in 2009 I went to Orlando with my friend. And the week before we are due to fly I go and meet Simon. Well I was a lovesick puppy for the whole 2 weeks! I had a HUGE phone bill when I came home too... I wasn't a misery for my friend though, she was in the same boat. We still had an amazing holiday, one that I will never forget! My first ever girly holiday, most of my friends have girly holidays to the Med to get drunk and sunbathe, I'm not a big drinker and I would be bored of sunbathing in about half an hour, just not for me.
So I think this is probably why Sy decided he would like to go to Florida for our honeymoon. He had heard all about the year before (it actually wasn't my first choice for our honeymoon, shock horror! I wanted to go to Altantis in the Bahamas, but so glad he got his own way
).
The Plan.

Well the plan has changed a few times, we booked our accommodation in June 2011!! So we knew we going back for well over a year, and let me tell you, its been a LOOOONG time coming!
The outline plan is (as of today, it could well change again!),
We are flying with Virgin Atlantic to MCO on the 4th October,
Getting picked up by a Limo and taken to the Beach Club,
Stay in the Beach club for 7 nights (started out at 5!)
Then get picked up by a driver and taken to Port Canaveral for a 3 night cruise, this is Simon's birthday present from me so he knows nothing about this bit!!
After our cruise, pick up the car hire and drive back to Orlando and check into our Emerald Island Villa
Sy think we are getting a basic car but really we're getting an SUV
Stay there for 2 weeks (Anne, Cliff, Steve & Jude join us after a couple of days),
Check out on the 28th and fly home from MCO and arrive home on the 29th Oct.
We intend on doing all of the parks apart from Legoland however Anne, Cliff, Steve and Jude are only doing some parks and aren't completely decided on what parks yet.
Today

Well we are nearly at our 180 day mark so the plan is pretty much set and ready for some ADR's, just the small matter of choosing them.... Ah, I'm sure we can figure it out! I have just been tweaking the itinerary now that most of the park timetable is up. Please feel free to have a nosey, don't be worry about how much is jam packed in there, we can sleep when we're home LOL.
We also booked our Discovery Cove and Universal Tickets at the weekend (thanks Florida Escapes), so it's starting to feel more real now!
__________________
Our Very Merry 24 nighter Nov/Dec 15
Watson's go West May 15
The one with all the birthdays Oct 14 4 Big Birthdays and a Vow Renewal thrown in
The OMG trip June 14 30th Birthday present from the hubs
Girly trip March 14 A last min cheapy week
September 13 our first all DVC stay
TR May 2013 the last min bargain trip offsite
Oct 2012 TR with a cruise!big family trip featuring the beach club, AKL, the dream and a villa offsite
TR on a budget May - June 2011offsite condo
TR Sept - Oct 2010 big family trip in an offsite villa