DAY 5 " MAGIC KINGDOM
Up again at dawn!
I really wanted to see the opening show and arrive for rope drop. At least the weather was warmer. Not a lot of people were there for rope drop and most of those that were there were waiting at the tunnels preparing for the running of the tourists to get to either Anna & Elsa or 7DMT. The show was great, featuring a peppy song! A whole gaggle of characters arrived on the steam train, accompanied by Cast Members who danced and sang.

Having plans to do the attractions that I missed on my first day, I made my way to Tomorrowland, enjoying a brief wait at Buzz Lightyear Space Ranger Spin which didn't thrill me. Afterwards I found Stitch outside and got a quick photo and autograph.

Stitch's Great Escape had an amazing set but the experience was nothing special. I can get spit on anywhere.
I found Buzz Lightyear signing autographs as it began to rain.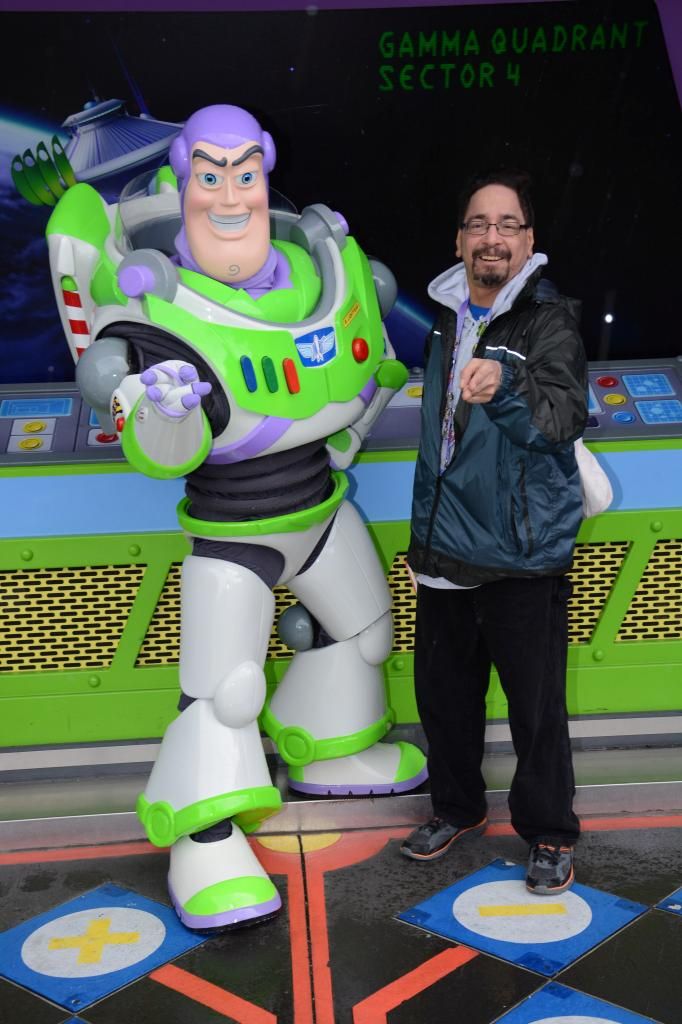 Everyone hid beneath the people mover track or in stores. Some poor people were caught aboard Astro Orbiter in the rain shower!
To escape the rain I went to Monsters Inc. Laugh Floor, which was a lot of fun; the audience participation had everyone laughing hysterically.
The rain had abated afterwards, so I ended up waiting quite a while for Astro Orbiter, mostly due to a malfunctioning elevator. I had a great view of the park from up there!
Onward to Adventureland, where I did Swiss Family Robinson Tree House (Holy cats! It has a LOT of stairs!)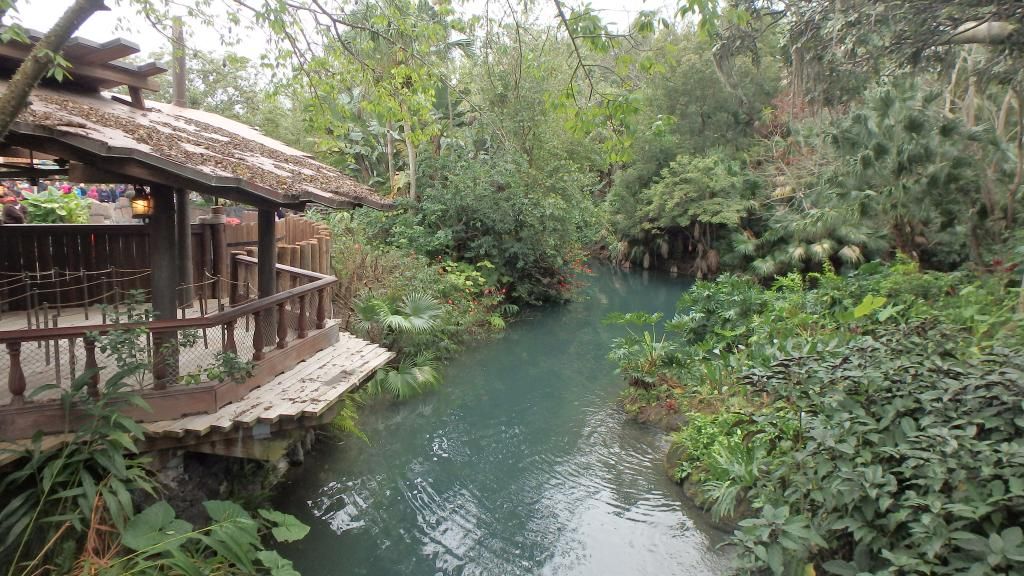 and Magic Carpets of Aladdin. Being able to tip the carpet back and forth is a nice feature. I tried to meet Jasmine and Aladdin but their line had just closed. I had a dole whip at Aloha Isle.
I found Princess Tiana in Liberty Square and the wait was very short. Her southern accent was adorable. As with the other characters, she liked Squirelly Shirley.

I found Peter Pan and had a great interaction. He was sooo much in character. We talked about Tink.

At the castle, I was just in time for the Move it! Shake it! Dance & Play It! Street Party. Great music and it got many people to dance around! Later I enjoyed the Dream Along With Mickey Show. Dreams Come True!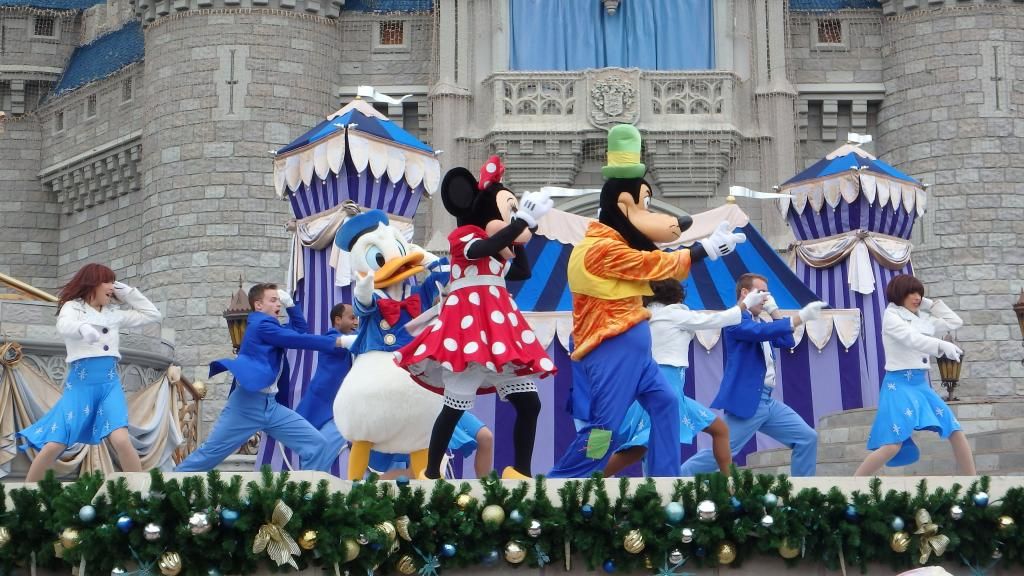 Frontierland Shootin' Arcade was a quick fun attraction with funny effects; the rifle was surprisingly heavy. A churro was eaten.
Country Bear Jamboree was hilarious, a true classic!
Again the line for Jasmine and Aladdin was closed so I went to Big Thunder Mountain Railroad, which was awesome. It seemed longer than 7DMT. Another churro was found, this time with chocolate sauce!
Again I tried to see Aladdin and Jasmine but their line was once again closed.
I had fast pass for Haunted Mansion which seemed even better the second time. The attraction is really full of countless details. I then went over to Pete's Silly Sideshow to meet characters and then back to Adventureland
to try and see Jasmine and Aladdin, the only two characters I had yet to see. Their line had once again closed, but the Cast Member there told me to return in fifteen minutes and he would see to it that I would be first in line when it reopened! I had a coffee from Sunshine Tree Terrace, home of Orange Bird, and then finally got to meet Jasmine and Aladdin. The character attendant must have said something to them about my having returned three times after my first attempt to see them for I enjoyed the best character interaction of the trip! They asked me a whole bunch of questions.

Liberty Belle Riverboat had just closed when I arrived and so had Tom Sawyers Island. Boo hiss. I did meet a nice family though, with two lovely daughters who really liked my lanyard covered in Tinker Bell pins. We traded pins.
Pin collecting: What a fun time! Our CM friend had very nicely sent a gift package to our resort on our arrival day which contained two lanyards and two pin starter kits! She really treated us like royalty; the day after we spent our time together at Magic Kingdom another package arrived; this time it contained a number of photo disks which meant she must have gotten the photos developed the night before! She also sent treats to our room!
I am mailing a very nice letter to guest relations about her! Cast Members like her embody the magic of Disney.
Both Dawn and I got into pin collecting and trading. I managed to obtain two orange birds, a figment, more Tinks, and pins with park logos. It was a highlight of the trip!
Time for more shows and parades! I watched the Frozen show, the Main Street Electrical Parade, Celebrate the Magic, and Wishes!, this time from outside Casey's Corner, where I'd enjoyed a monster hot dog.
I did a bit more shopping as the crowd abated, this time finding a nice Tink key chain and the soundtrack to Wishes!
Returning to Pop, we had pasta and meatballs for a late supper, watching informative Disney TV channels.