DAY 7 " EPCOT & MAGIC KINGDOM
My final full day at Walt Disney World began with an early bus ride to EPCOT.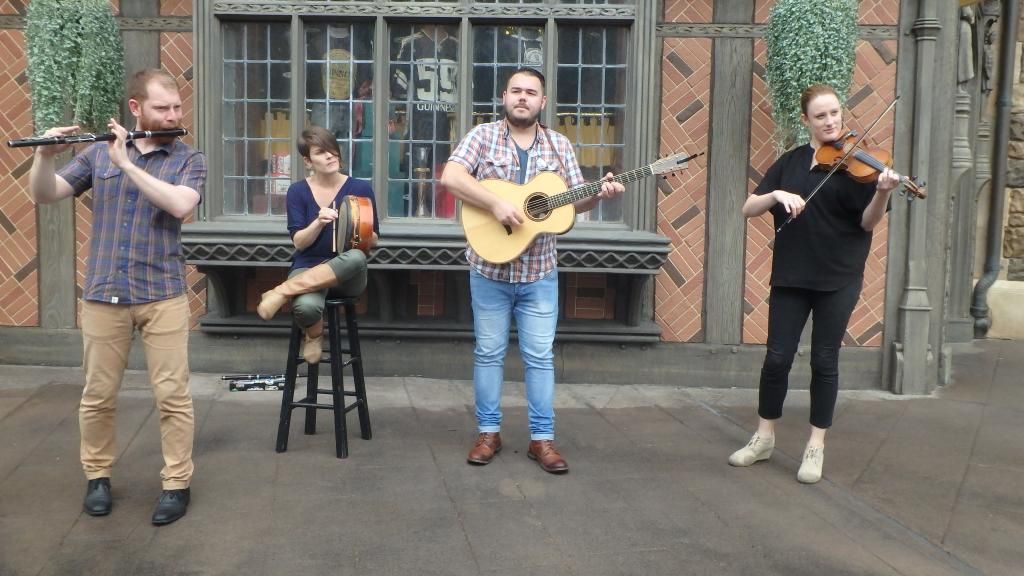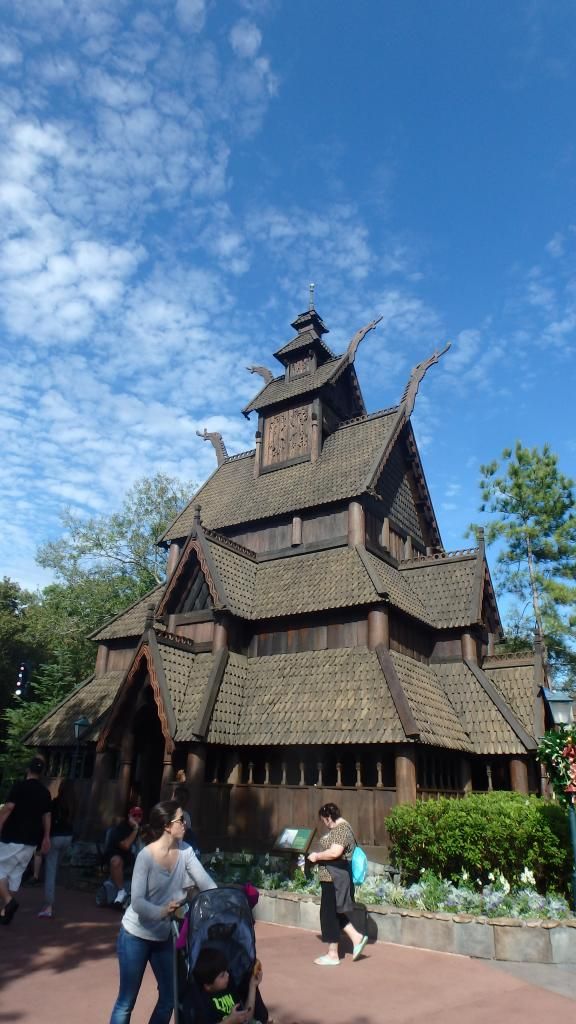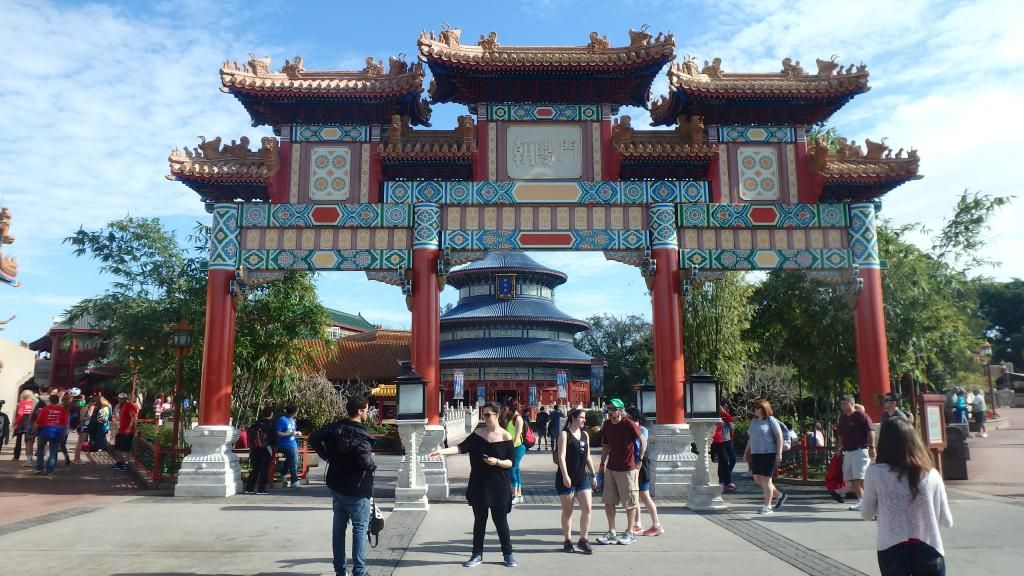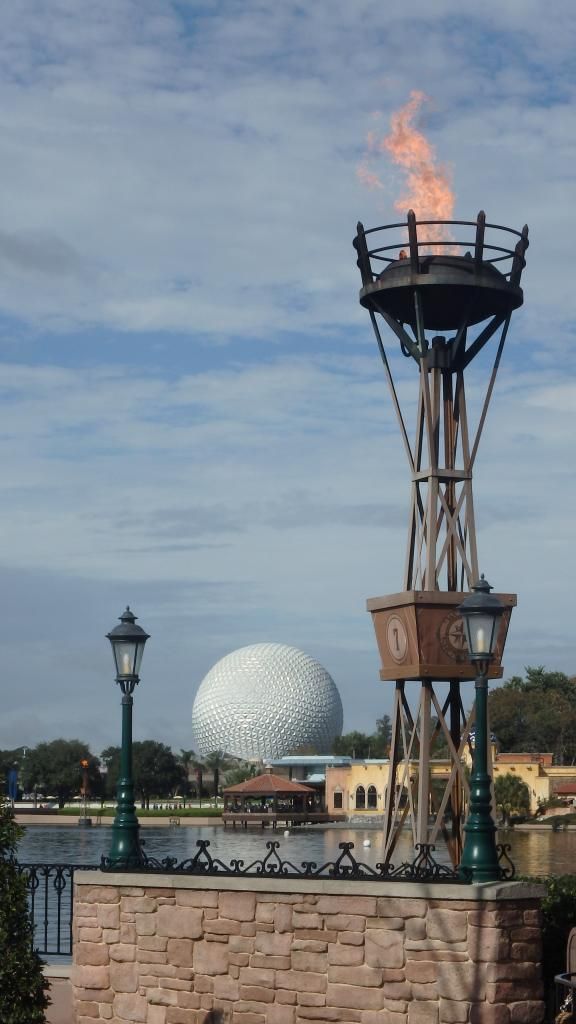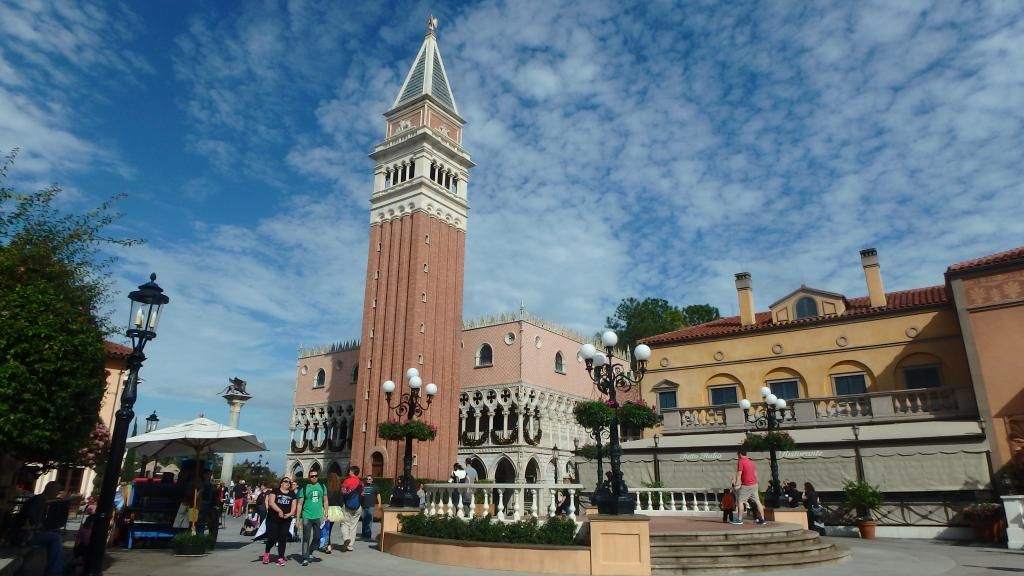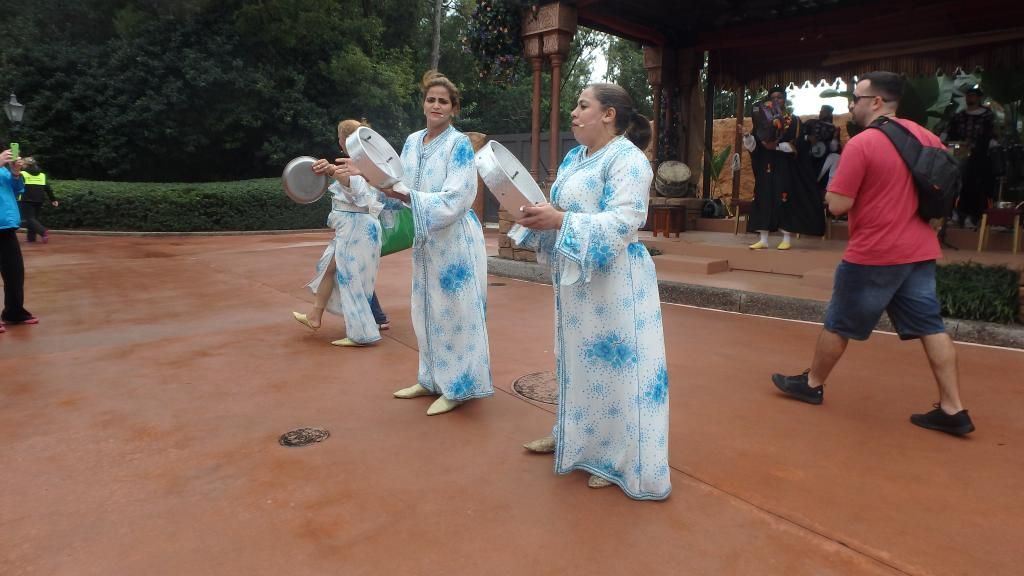 Making rope drop, I made my way to Soarin', managing to ride it twice. The first time, of course, was incredible. I had been expecting a mere movie, but it is a full sensory experience! Wind in my face, the smell of a Florida Orange grove, and an appearance by Tinker Bell! It was astonishingly realistic.

I then rode Mission Space: Orange again and then went to Ellen's Energy Adventure which was better than I was expecting. The ride part with dinosaurs was great and unexpected.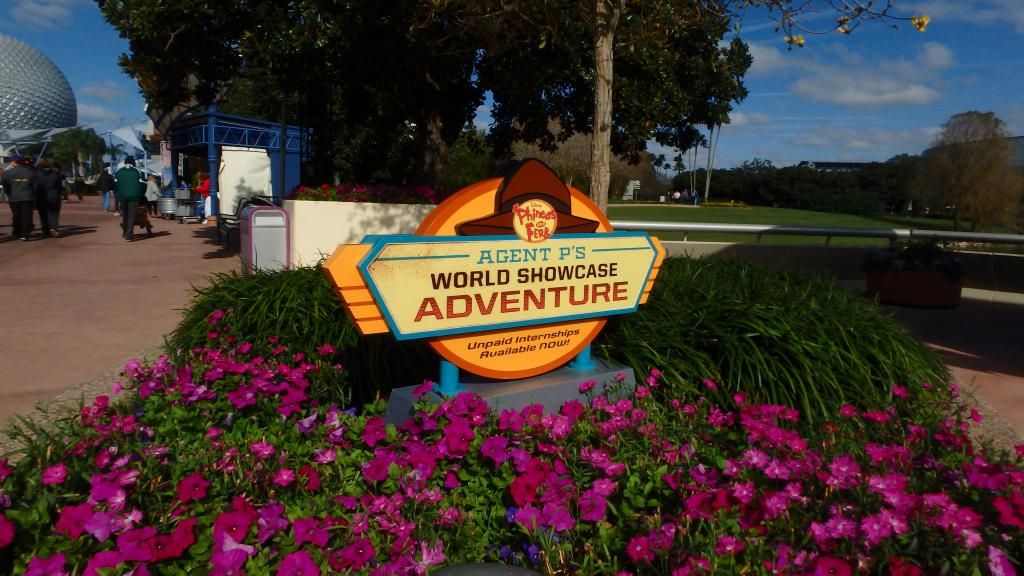 I was still missing Alice and Mary Poppins' autographs so off to England I went. Neither had a long wait time!
I went to meet my CM friend but she got held up at work due to the Marathon.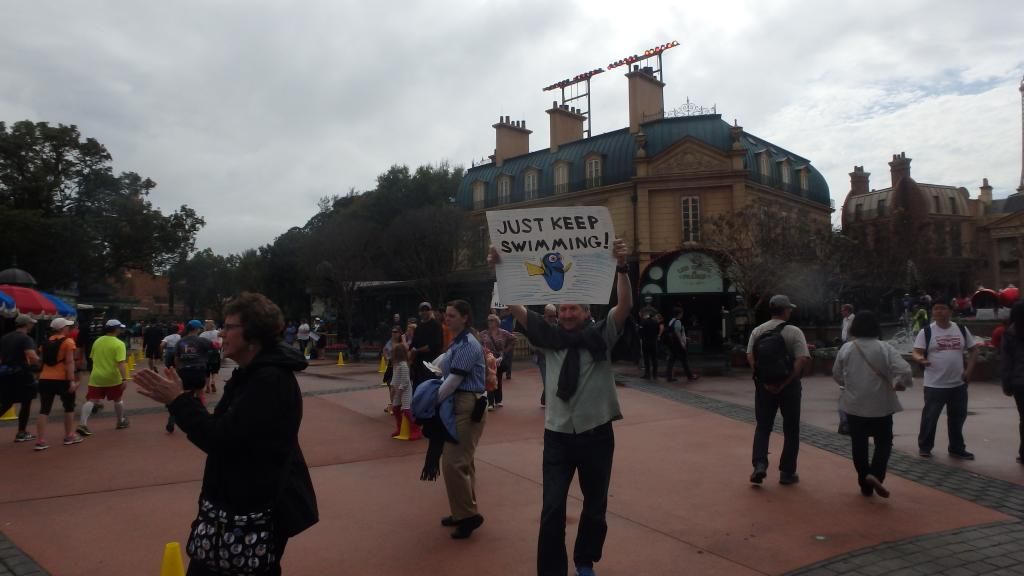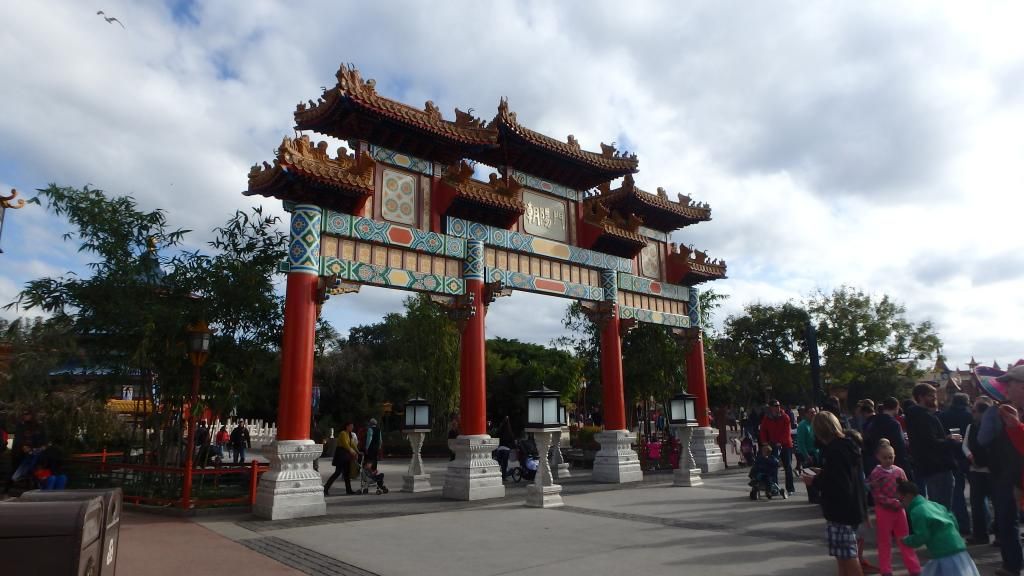 Around this time I had my one and only encounter with a rude guest. While waiting in line to cross the marathon route, in a very crowded area, I bumped into a woman who said, Excuse Me in a very snotty voice. Smiling, I then offered her and her husband a couple of Canada pins I had on hand. Problem solved!
My plans had me meeting a fellow WDWFG member at IllumiNations but I decided the proper thing to do was to end my trip at Magic Kingdom. It had become my favourite park by far, the true heart of Walt Disney World, and though I had managed to visit nearly every attraction, I wasn't going to miss the Main Street Electrical Parade, Celebrate the Magic, or Wishes! Apologies to Ohio!
At Everything Pop, I encountered two marathon runners, wearing their medals.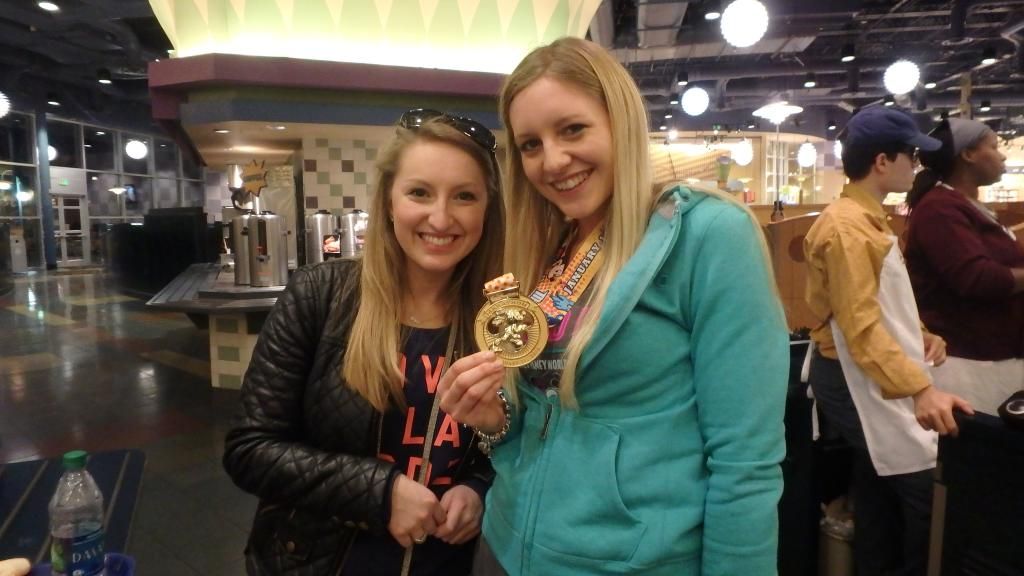 Knowing I had a pile of extra meals on our meal plan, and seeing them with cash in hand, I offered to buy their meals. They were thrilled by this gesture, and so was the Cast Member. I congratulated them on their accomplishment. I ended up doing this a few times before we left as we had about eight meals we didn't need. Giving other guests pixie dust is fun!
Upon arriving at Magic Kingdom I made a bit of a mistake. For some reason I thought I could simply trade one day at a park for another, but when I scanned my Magic Band at the entrance to Magic Kingdom, the Cast Member, after I explained that, No, I didn't have Park Hopper (an oversight; I will for sure get it next time!), directed me to the Guest Relations window to the right of the entrance. After a rather long wait, I spoke to a Cast Member who, for the cost of $53,
let me into the park. The extra expense was a bit of an annoyance but nothing was going to keep me out of Magic Kingdom that night!
Into Main Street USA for the final time. The park at night is extra magical. I had time to go to Haunted Mansion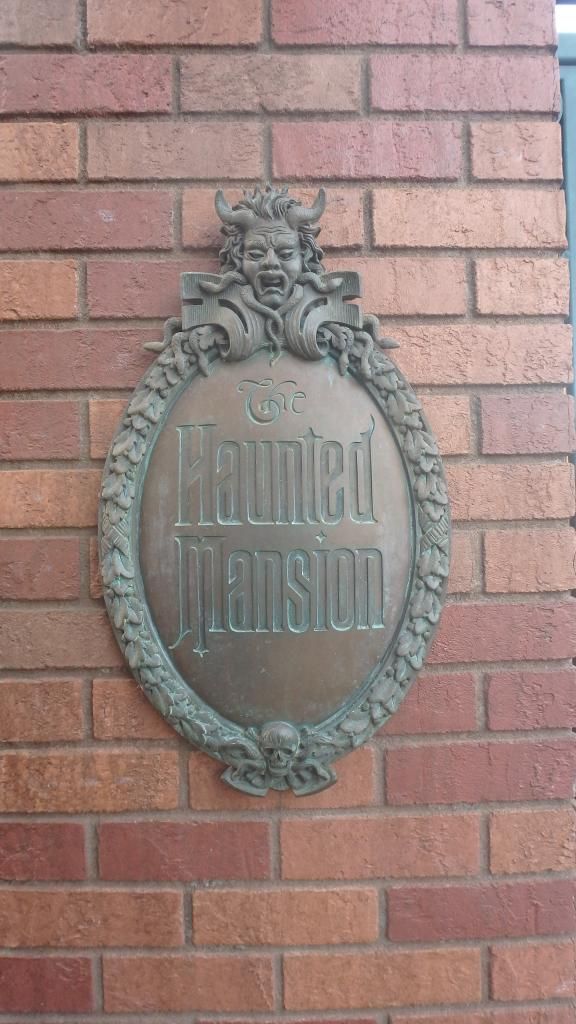 and Peter Pan's Flight one more time as well as going to say goodbye to Cinderella and Rapunzel before the parade and shows. While visiting Cinderella, I saw a couple with a young daughter. I beckoned the father over, explaining that as I was leaving the next day and would not be able to take my Mickey balloon on the airplane with me, would it be ok to give it to his child? He agreed with a smile and the girl was thrilled with it. Both Cinderella and Rapunzel commented on my kindness too!
For Wishes! I found a location, recommended by my Cast Member friend, next to Tomorrowland Terrace, where I had a stunning view of Tinker Bell flying overhead, which I enjoyed, a "small" ice cream cone in my hand. Her costume is finely detailed up close! It is a good thing I didn't order the large cone, the small one was plenty for me, and honestly, wasn't small at all!
I will admit I shed more than a tear or two upon leaving Magic Kingdom. It was an effort to leave and I lingered in front of the train station for a long moment. The bus was waiting and back to Pop I went.
Dawn and I had a yet another big meal. The food at Pop was just fine. Next time we may try Art of Animation though, just for a change of scenery.
DAY 8 - DEPARTURE DAY
We were up around 9:00 to get ready to leave. I had been up late packing the night before so there was little to do to get ready. We had breakfast bounty platters with orange juice (and speaking of orange juice, the juice was very good. I hope I can find the same brand here at home!) at Everything Pop, returned the scooter and checked our luggage. I had time to run around to take some final pictures of the assorted interesting things at the different buildings.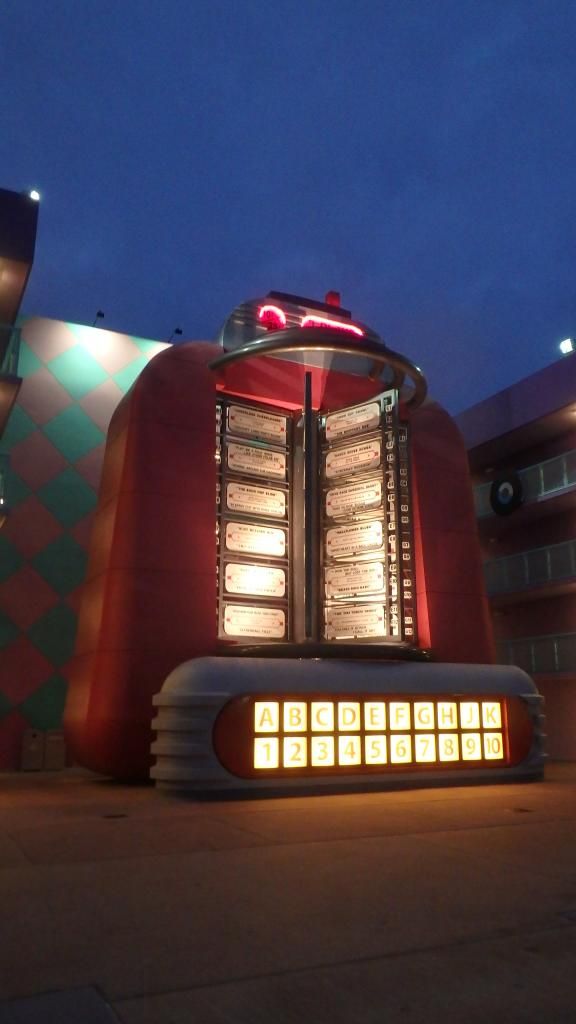 The Goofy by the red car was gone though; it had been relocated for the marathon I think.
A note about luggage and packing. We took far too many clothes for the trip! Also, we didn't take into account how much space we would need for souvenirs. I played luggage Tetris for a long time to fit everything in our bags. Somehow though, I misplaced my Mickey Ears and a package containing the nice plate I had bought in Mexico, a fact I discovered upon unpacking when we got home. Meep.
Riding the Tragical Express was a sad affair.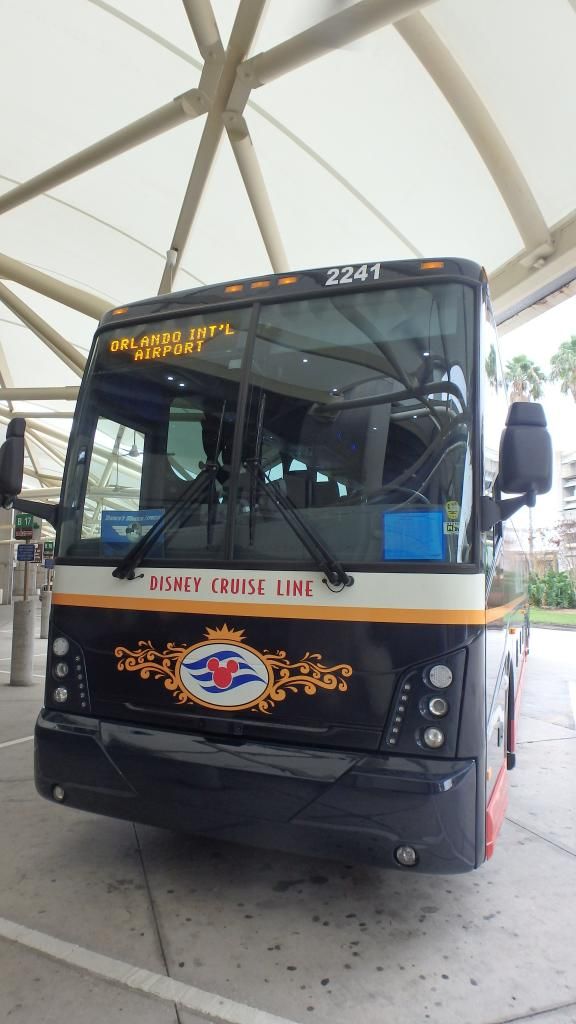 One thing that impressed me was that as we passed the entry arch, exiting Disney property, the screen overhead "lost transmission" and changed to a video about the DME. A cute feature I thought.
TSA at MCO was far better than at DTW. Dawn was in a wheelchair I had found by the DME arrival and other than having to take off our shoes, it went quickly and they were quite courteous. One funny thing; I had brought some drinks with us, having thought they had relaxed the no liquids rule but learned I was mistaken. So, having drinks we had no use for I tried to give them away. Nobody seemed to want them, but I spied a gentleman who was coming down the arrivals corridor and went up to him, held out a bottle to him and said, Welcome to Florida, have some orange juice! A very helpful skycap helped us get our luggage to our gate and received a tip for his efforts.
The flight was a nightmare; the seats seemed far smaller than during our arrival flight and it was a rather turbulent ride. Fortunately, it only took two hours, less than our arrival flight. It was COLD in Detroit. Brrrrr. Finding the location for the hotel shuttle was a challenge. Dawn's mother met us at the hotel. It was a short drive back to Sarnia; the border crossing was a breeze.
Having got very little sleep during our vacation, I got a very good nights sleep our first night back. It was nice being able to rest my head on my own pillow again. Our kitty, who clearly missed us, has barely left my side since we got back, demanding kitty cuddles frequently!
About our initial plans; despite having a schedule, I did not really follow it, other than going to the parks on the days I'd planned to! Also, I did not once return to the resort to rest. I just did not want to leave the parks once I was there. I did call our room a few times to check to see how Dawn was doing. I found that being there was an energizing experience, and after some calculation, I estimate I got no more than four hours of sleep a night. Normally, that would be debilitating, but somehow it didn't bother me at all. I guess it must be Disney magic!
Regarding the meal plan, we most certainly didn't come out ahead financially, but having the peace of mind to not have to pull out my wallet every time we were hungry was worth it. One thing I hadn't factored in was the free drink included with the meals. In the parks it is a boon, but at the resort we already had our mugs, and we ate the bulk of our meals at Pop. I had ordered a case of Diet Coke and a case of G2 sports drinks from Garden Grocer and we didn't drink half of them! Also, I'd ordered a bunch of energy bars which were a great way to start off a day at a park, and was likely the reason I ate very few meals at the parks.
Mousekeeping: No towel animals but they were friendly and gave me piles of extra soaps and shampoo. I had little envelopes with a tip for them.
Weather; we were very lucky in this respect, other than the one rather chilly day (it did eventually warm up), the weather was fine, not too hot, not too cold, and only two short instances of rain. I really should have been more attentive to applying sunscreen, especially on the back of my neck! It was a small price to pay.
Sore feet; Moleskin and Gold Bond foot powder were a necessity and so was Advil. I don't know what I would have done without them.
Cast Members; not a single bad experience! They were routinely courteous, cheerful, and helpful. Considering they must answer the same questions repeatedly every day, they did so with a smile on their faces! I even got the coveted Red Card twice!
Other guests; I only witnessed poor behavior on the part of guests a few times. A couple of times people complained about not being able to meet a character. When we were trapped on Toy Story Mania, the guests joked about it even though there was a bit of a lengthy wait.
Characters: I found meeting them to be a real treat, far more fun than I had expected. As I had heard, if you bring something for them to see or ask them questions they will really get into it. I expect it is a nice change from simply signing books and posing for photos. Here is a list of the characters I met: Mickey Mouse, Talking Mickey, Sorcerer Mickey, Minnie Mouse, Circus Minnie, Donald Duck, Mexican Donald, Hollywood Donald, Hollywood Daisy Duck, Fortune Teller Daisy Duck, Pluto, Goofy, Stitch, Dug, Russell, Rafiki, Baloo, King Louie, Chip & Dale, Hollywood Chip & Dale, Duffy, Aurora, Snow White, Ariel, Belle, Jasmine, Aladdin, Tiana, Cinderella, Rapunzel, Mulan, Anna, Elsa, Pocahontas, White Rabbit, Phineas, Ferb, Alice, Mary Poppins, Lightning McQueen, Mater, Sofia the First, Jake of the Neverland Pirates, Winnie the Pooh, Tigger, Eeyore, Piglet, Peter Pan, and of course, Tinker Bell!
Having had almost a week to reflect on our trip, I have come to the conclusion that i will have to definitely return. Next week would be ok with me.
Next time we will get park hopper for sure, there were a few times it would have really come in handy. Also, I would not buy park admission for departure day; unless we were to leave late at night and even then I'm not sure it would be worth the effort. Meal Plans are awesome; if I did more planning to include more full service meals, the full plan might be worth it though I'm still unsure if planning a day around meal times is a good use of time.
I did not have time to see any of the other resorts. I would have liked to.
Next time I will make sure to have LOTS of extra luggage space to play with and bring less clothes.
I thought I could get away with carrying only my orange bag. I could not; bringing a bag into the park for things like snacks, an extra water bottle, autograph book, and a rain poncho is necessary. The big Disney bag I purchased at Everything Pop was perfect for this and proved to be less of a burden than I was expecting. At home I nearly always carry a similar book bag around anyways so I was used to it.