The day before
If you haven't read it already, my pre-trip can be found here
Waking up today wasn't hard at all - and this is coming from a girl who doesn't do mornings
tbh I didn't sleep all that well cause I was missing my baby Wilbur, we dropped him off with Libby and Ben the night before. I knew he was being well looked after, I was more worried he was going to throw up everywhere again (as he had almost as soon as we had got there). The morning was spent running around the house tidying the last few bits, emptying the rest of the bins, checking the cases again for the 99th time, packing the stuff we needed everyday and couldn't pack before now. I always plan to get everything packed and ready to go so I can relax and not panic, and without fail every time I resemble something like this...
Usually because I'm yelling at Simon to stop working
At lunchtime he did briefly break and pack up his laptop (by which time the car was packed and everything was done by me!), we had to stop at my mums house as it was my aunt's birthday and she was going to be there, we then had to stop off at our friends house - they had just had a baby and I had made them lots of things so I wanted them to have it all before we went away.
They were so pleased with it all. I made a sleeping bag, a towel cosy, a cot tidy and bunting.
As I had the sewing machine out, I made us some luggage tags to take away with us. I'm quite happy with them although they do remind me of the German flag lol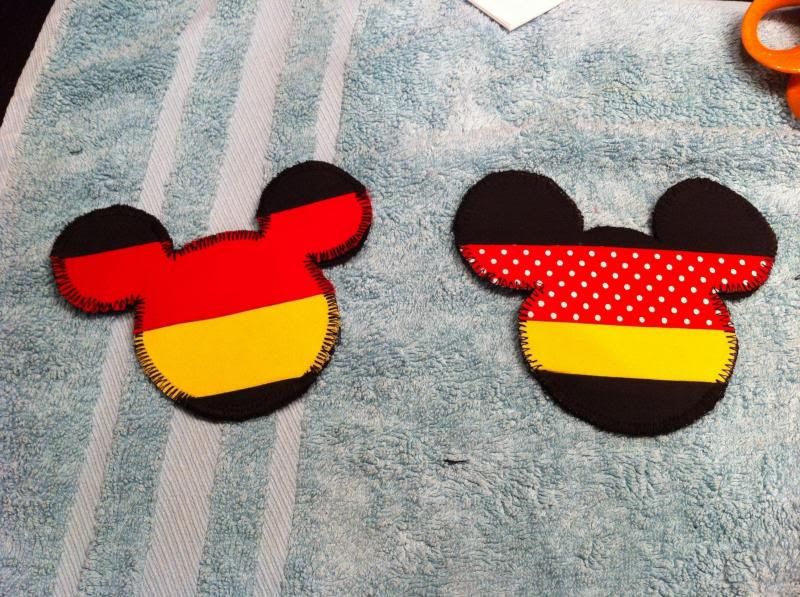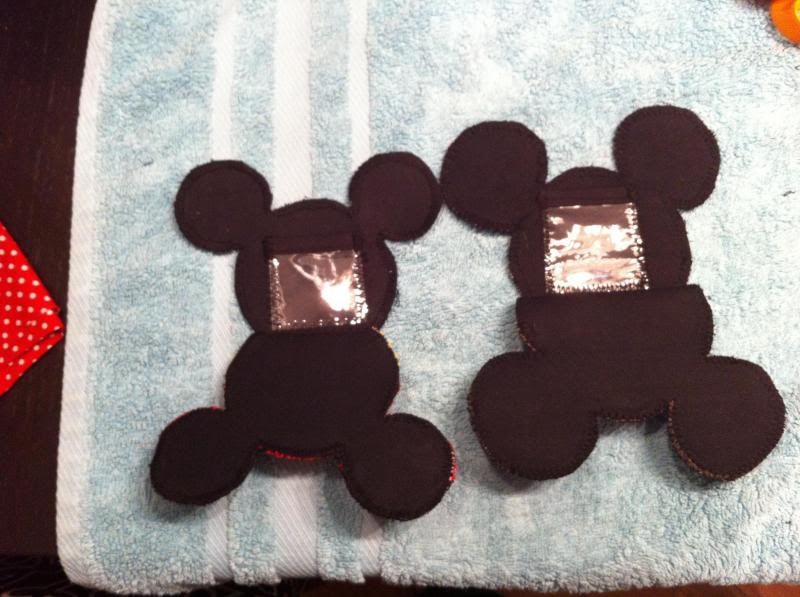 By the time we got to Sy's parents Sy's lunch hour had stretched to 2, oops! I was going to pay for that later... Once we were at his parents he got the laptop out again and did more work (he was working from home today, not just a workaholic. Well okay he IS a workaholic but he was meant to be working today).
Sy's only job for this holiday was to put some films on my iPad for me as I didn't know how to do it. I did everything else, I packed, I got all the holiday info sorted, I cleaned, I did everything. I don't mind, he does work hard and I only work part time. But when he STILL hadn't put the films on my iPad the day we were due to leave I was getting very upset. I don't travel very well so the films really help me pass the time and focus on them and not the fact we are flying high in the sky. We had never flown Thomson before so I didn't know what the IFE was going to be like and I didn't want to risk having nothing to do for hours. So of course once at his house I set it all up for him so he could convert the things he needed and put them on my iPad (we had already put them on the hard drive from the DVD's) and whaddyaknow? It wouldn't work. This is why things should never be left until the last minute!!! I was not a happy bunny. I may have even cried (honestly, I was just a bit stressed and worried about the flight), Sy did eventually get it to work but it meant we were *very* late leaving his parents house and only managed to get a few things on there as I was getting stressed about getting to the hotel so late. The idea was that we were going to make use of the spa and chill out, but by the time we got to the hotel it was 9pm and the spa shut at 10, and we still hadn't had any dinner
so no spa
sob sob.
Sy's parents took us to the airport first to do twilight check in, and then dropped us at the hotel after. We were going to head out for dinner with them but by this point I was so stressed out I just wanted to get to our room so we said goodbye outside and thanked them for the lift (they understood the not going for dinner). Once inside I started to relax a bit more. Our room was gorgeous. We stayed at the Crowne Plaza Gatwick, it's a little way from Gatwick a few miles but so worth it IMO. Yes you might need to pay for a taxi to the airport (or use the shuttle) but you save it in the room price and the hotel is stunning. Plus you are right by Crawley Leisure park so you can pop out there for dinner or to the cinema if you fancy it (we didn't, it was too late).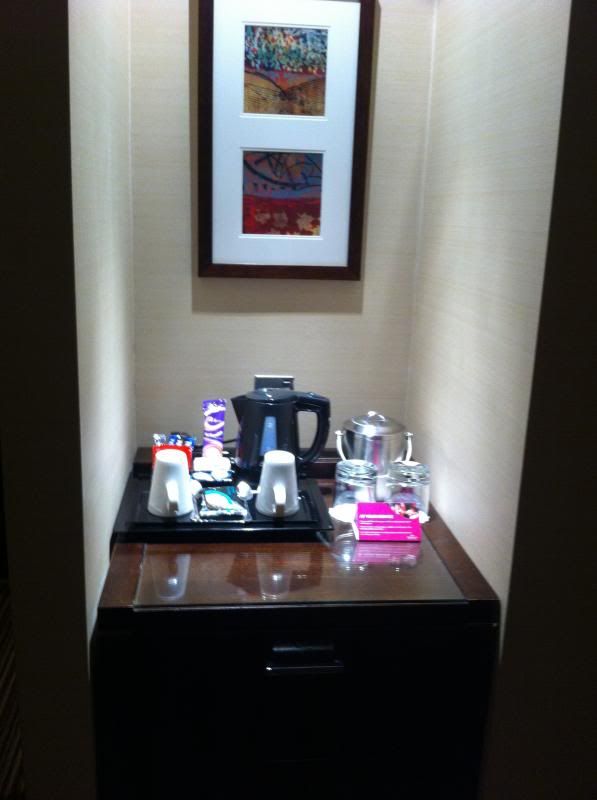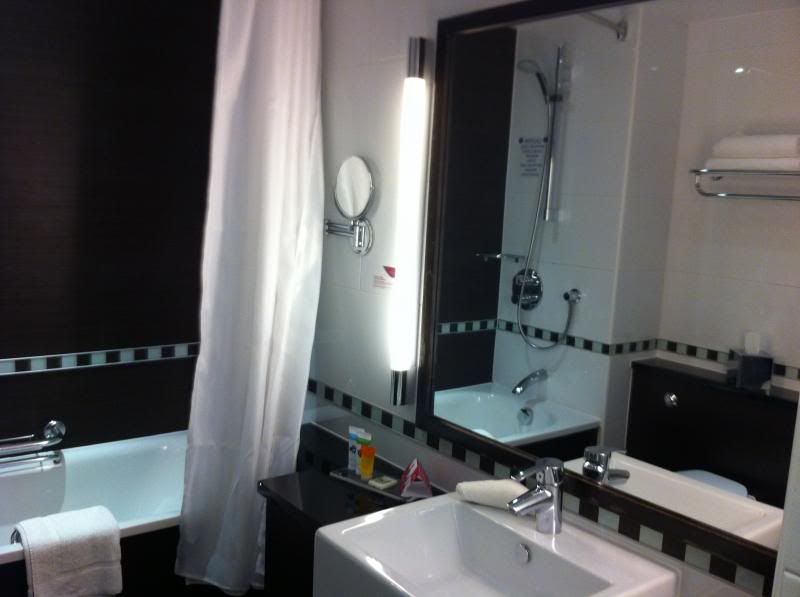 First thing I wanted to do was have a bath, the bathroom looked so inviting.
It was a good bath
while I was in it and starting to feel more relaxed Sy brought in the room service menu in the hope I would have something to eat now. I would and we ordered the food. They said it would be half an hour or so, but it was there within 15 mins, and I was still in the bath
oops. I could get out of my nice relaxing bath and eat, or I could make Sy bring it in here and eat in the bath... well I was in holiday mode now
guess which one I did...
I know, I know, it's gross. But that bathroom was the cleanest bathroom I have ever been in. I only ate about half of it in there, it wasn't actually such a great idea - I couldn't reach it properly. Once out of the bath and finished eating we just chilled out in the room and went to sleep at about midnight, we were both too excited to sleep
Alarm is set for 7:30am eeep!
Tomorrow - travel day and some MK action (yes after a 9 hour flight!)
__________________
Our Very Merry 24 nighter Nov/Dec 15
Watson's go West May 15
The one with all the birthdays Oct 14 4 Big Birthdays and a Vow Renewal thrown in
The OMG trip June 14 30th Birthday present from the hubs
Girly trip March 14 A last min cheapy week
September 13 our first all DVC stay
TR May 2013 the last min bargain trip offsite
Oct 2012 TR with a cruise!big family trip featuring the beach club, AKL, the dream and a villa offsite
TR on a budget May - June 2011offsite condo
TR Sept - Oct 2010 big family trip in an offsite villa