I hope you enjoy my trip report. There will be almost a month by the end so I hope you enjoy reading! LOL It will be full of pictures - I've just finished uploading 597 to facebook
so expect quite a few
If you would like to find out a bit more about us and the planning that went into the trip have a look at the pre-trip, though be warned that is quite long too - the trip was 18 months in the planning, I remember when I was the one with the furthest away trip on here! Anyway on the report...
Travel Day
We stayed at Anne & Cliff's (Sy's parents) the night before our flight as they live about 15 mins drive from Gatwick airport. We got up at 7am which was very difficult as we didnt go to bed much before 2am, we were too busy chatting and generally being over excited about the trip! We got dressed on auto-pilot and Cliff drove us to the airport before heading off on his way to work. We had checked in the night before so all we needed to do was bag drop (good job really as we still werent with the land of the living yet), I had intended to check in at the airport and find out how much it would be to upgrade to premium but having asked on the forum how busy the flight was, I found out that it was full and had standby's so that was a non starter sadly... We dropped our bags quickly, we had our hand luggage weighed and had to move it around as one was heavier than the other, never had this before with Virgin, it was easily sorted though. We then made our way through security and went for some breakfast at Frankie and Benny's. I had American pancakes and Sy had a full breakfast. They were both only okay, but they did the job, they filled us up ready for our flight
The view inside Frankie and Benny's was worth going in there for, we could see all the planes moving around outside, it would have been even better if we had been sat at the window.
Us looking half asleep...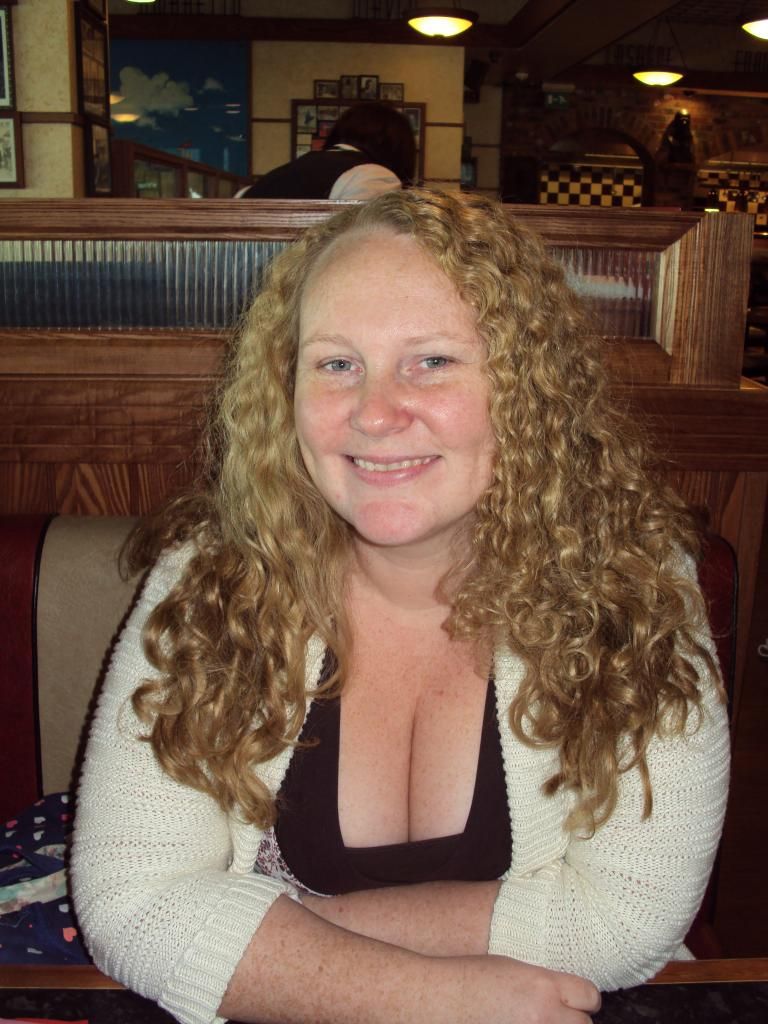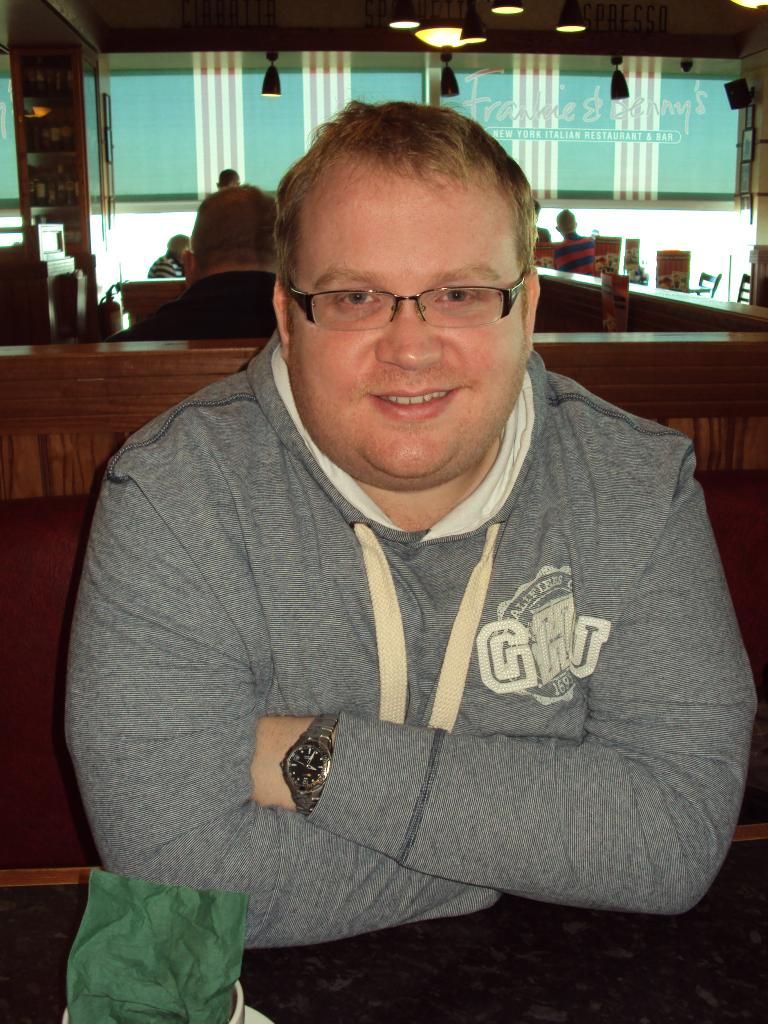 We went for a little wander around the shops and before we knew it, it was time to board our flight, the lovely Beauty Queen.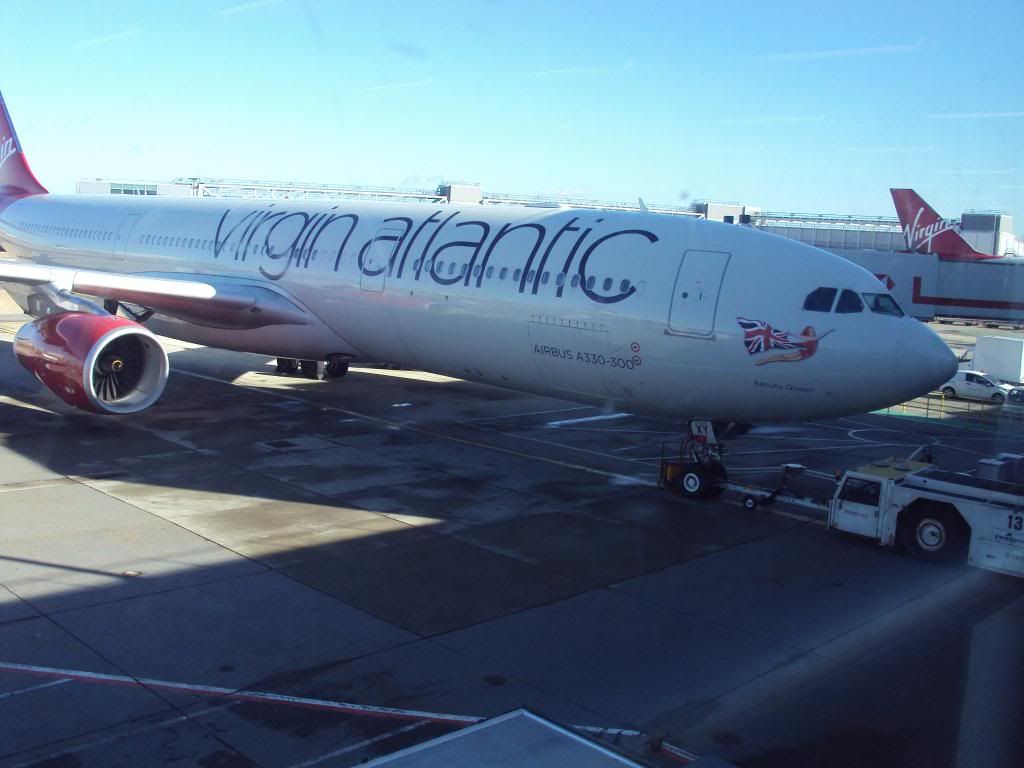 We were in row 36 so boarded quite late. We found our seats and sat down quickly, the plane was full and ready to leave early... Unfortunately we were 30 mins late. Some paperwork needed sorting apparently. We had 317 passengers on board, the stewardess told us it's more than they are used to on this route.
People behind were talking about staying on I drive and getting the itrolly to Disney but they said they didnt know much about it so later in the flight I stood talking to them explaining about it and how it works, and that it didnt go to Disney. I hope I helped, either that or I annoyed them and should keep my mouth shut LOL
Once we were up in the air they brought round our pre dinner cocktail and snack and our menus. The cocktail was so strong that I couldnt drink it, I ended up giving it to Sy.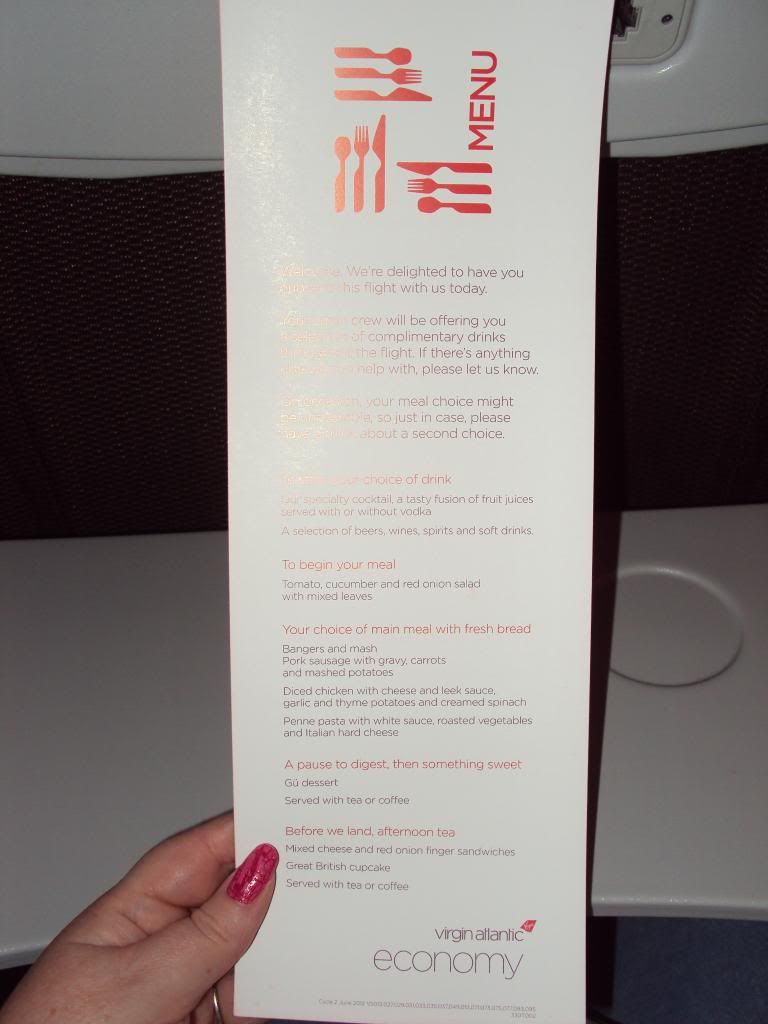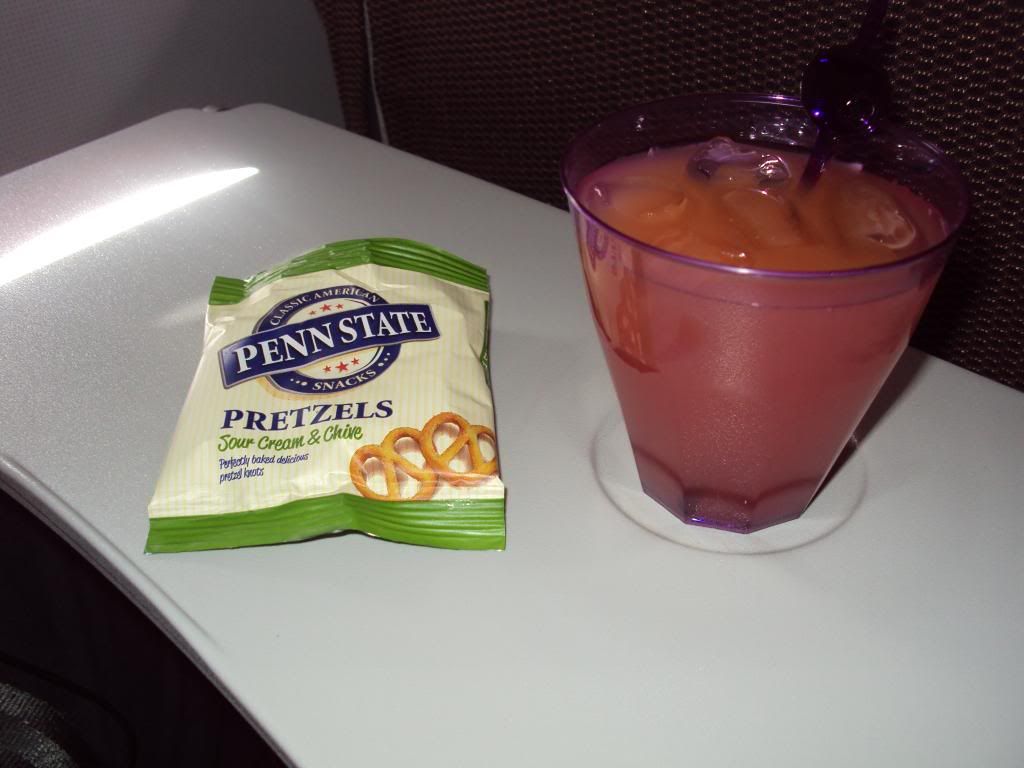 I chose the Chicken in cream sauce with leeks, it was surprisingly not bad. Sy had sausage and mash and he quite liked his too.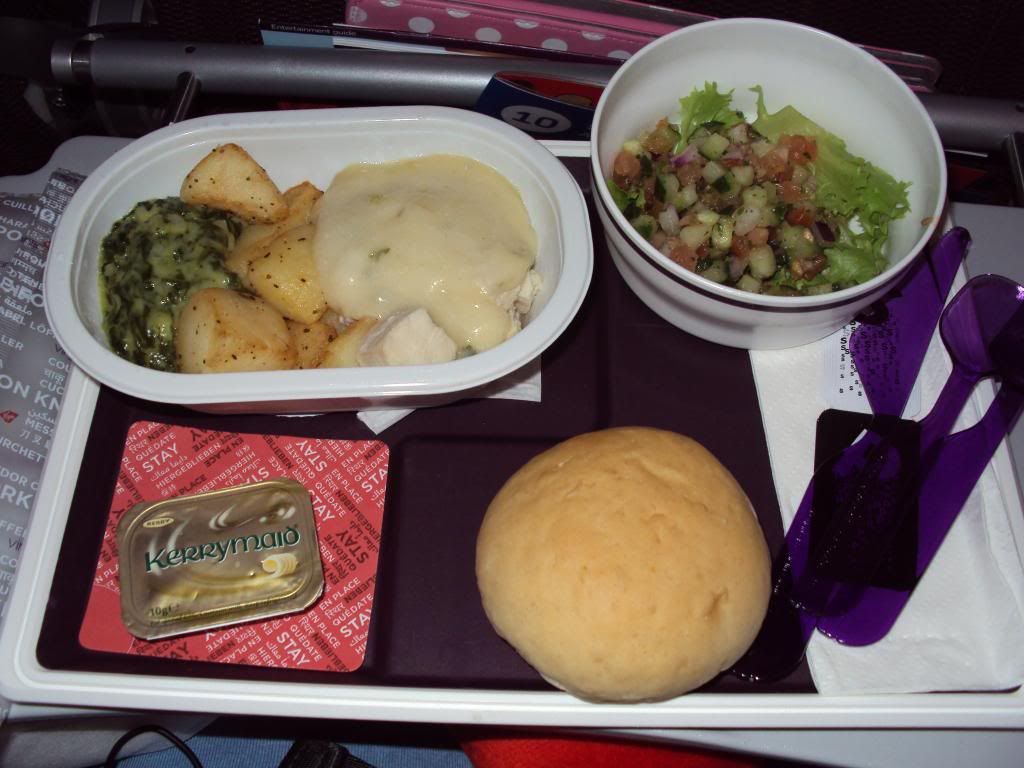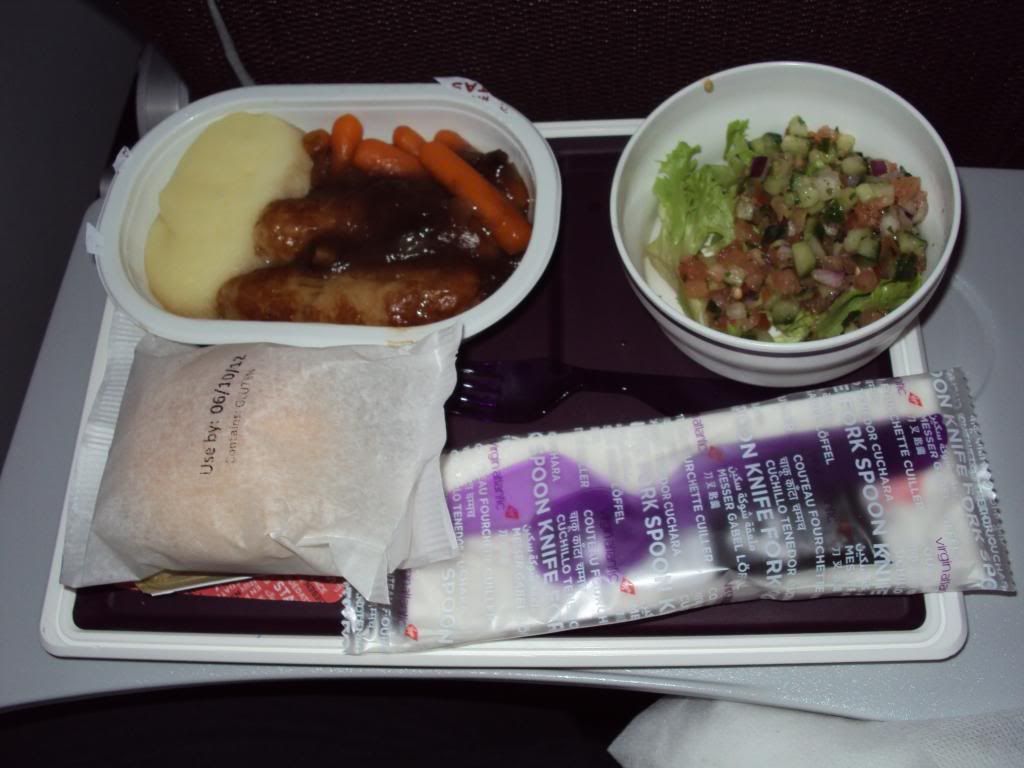 After was a Gu passionfruit and mango cheesecake, Ive never really liked cheesecake before but I liked that one. Time flew by once we had eaten and watched a few films, it was then time to have afternoon tea which was cheese and onion finger sandwiches with a cupcake. We did get a chocolate ice-cream half way through but it was really yucky!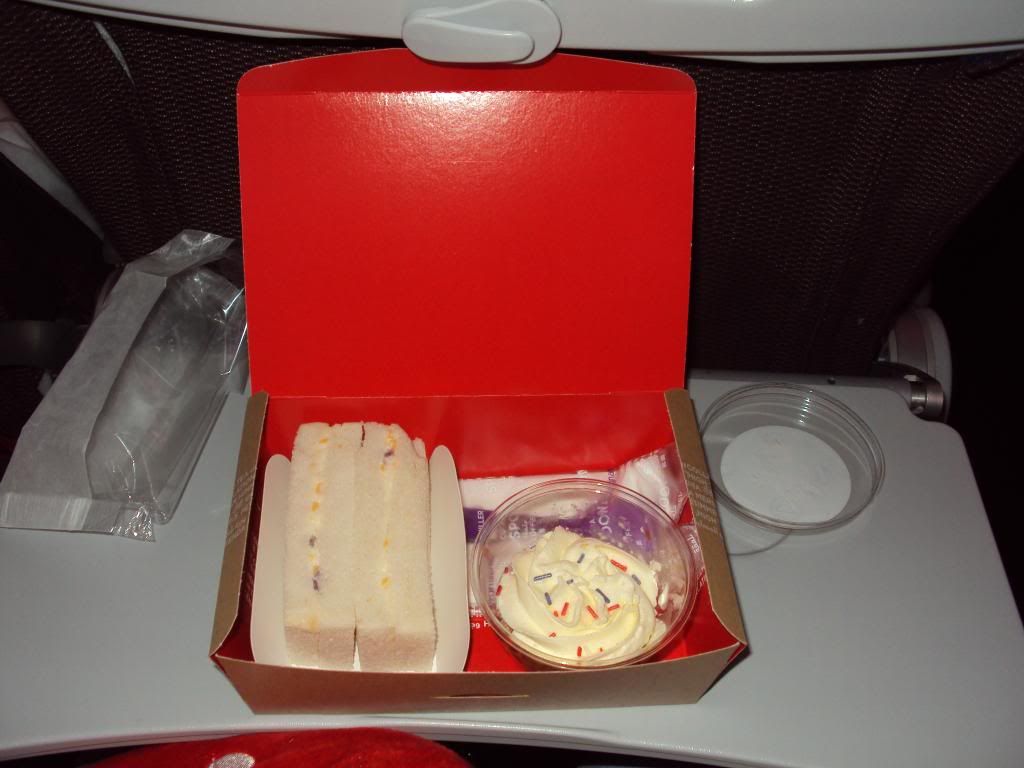 The view from the window...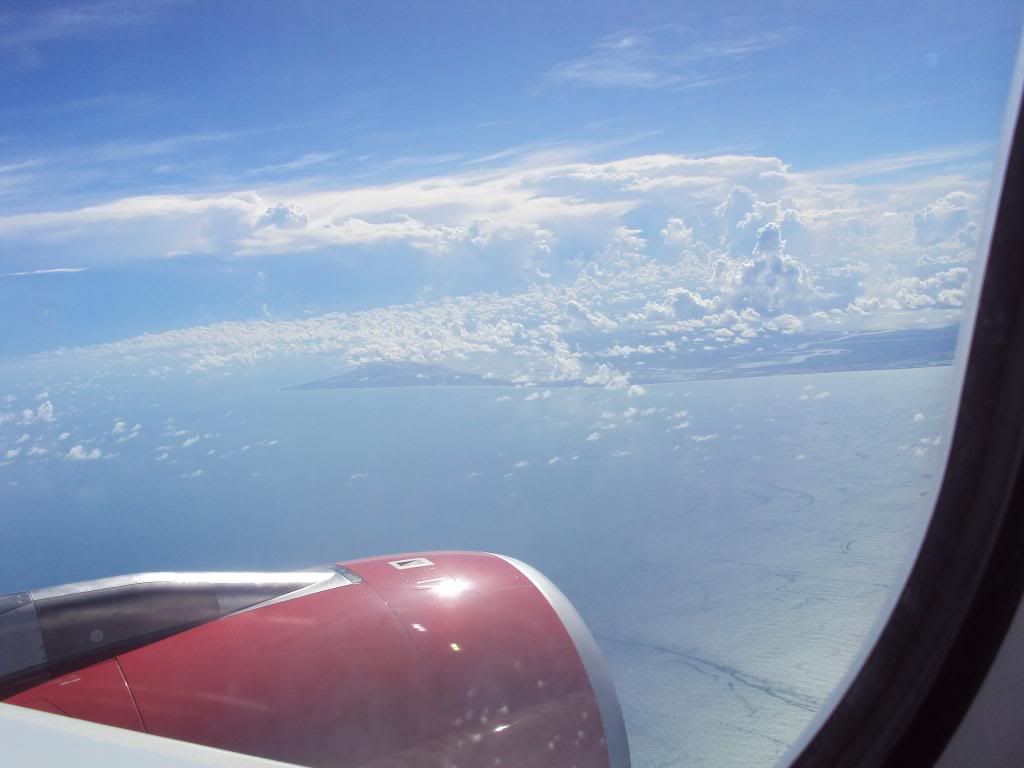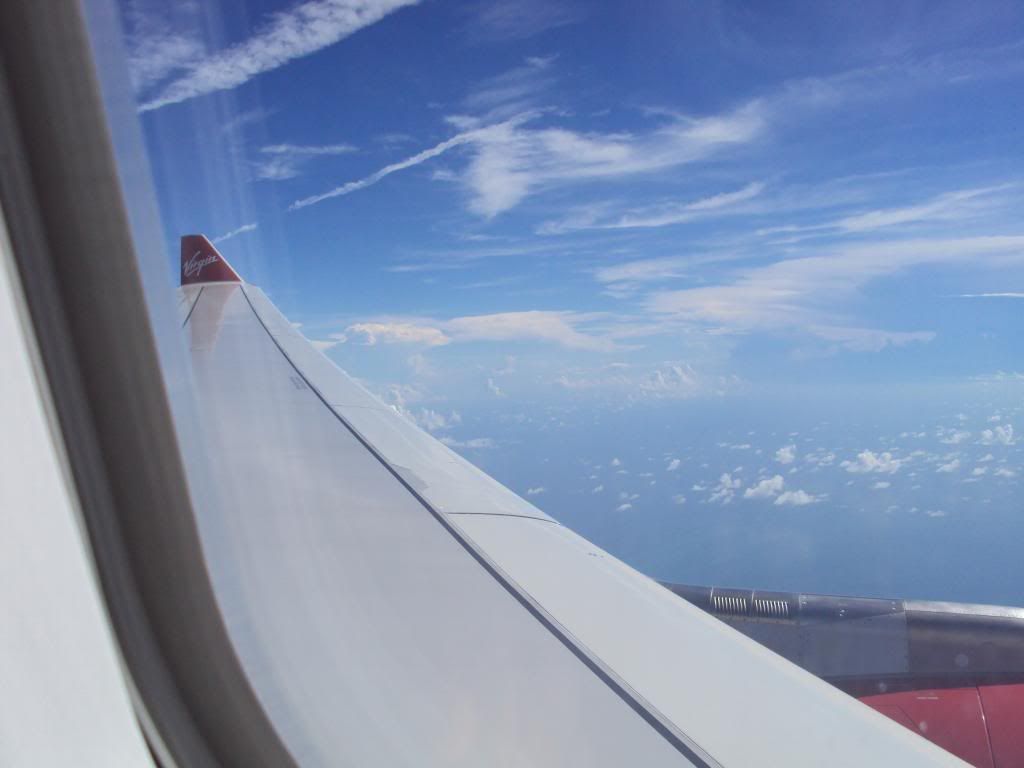 Half way through the flight there was an announcement and a guy 3 rows behind us proposed to his girlfriend awwwwwwww! it was so cute and everyone clapped
Before we knew it we were arriving in Orlando
the queue in immigration was fairly long sadly, we waited about 40 mins even though we were near the front of the plane.
We were then met by our driver with the limo
I booked this for Sy as a special start to our holiday. It was booked with Florida Magical Tours. Our driver was called Lester and he was lovely, really friendly and chatty. The limo itself was a little bit run down though
just a bit grubby inside, things missing like covers on the vents etc. Couldn't fault the service though and that's the main thing.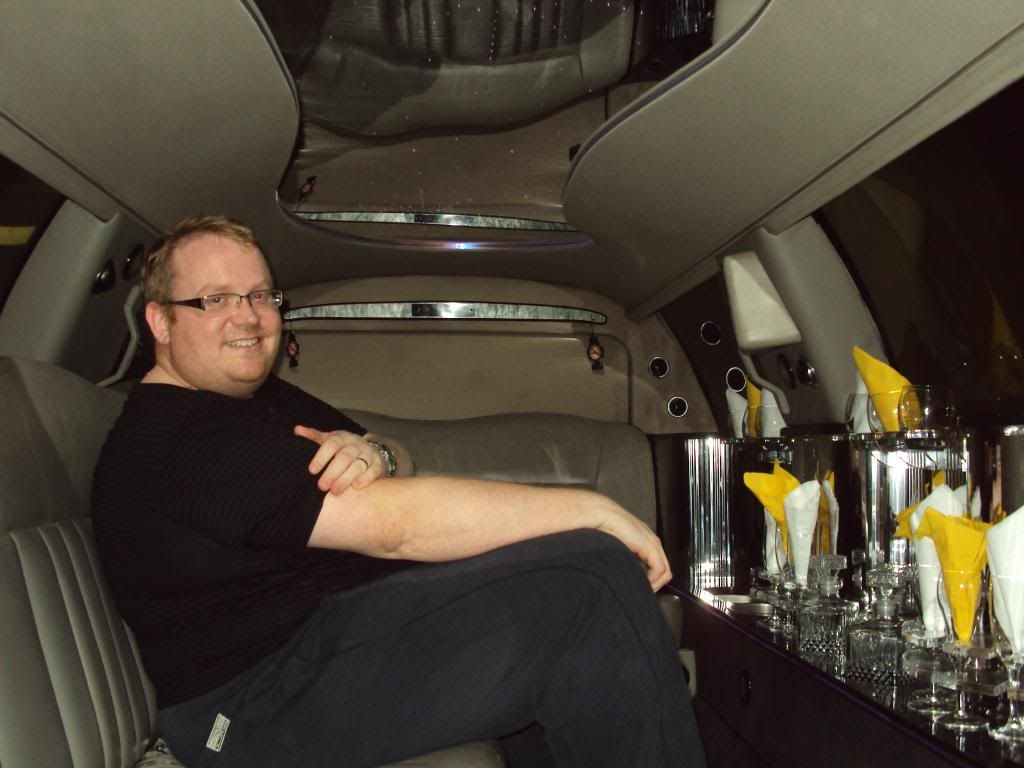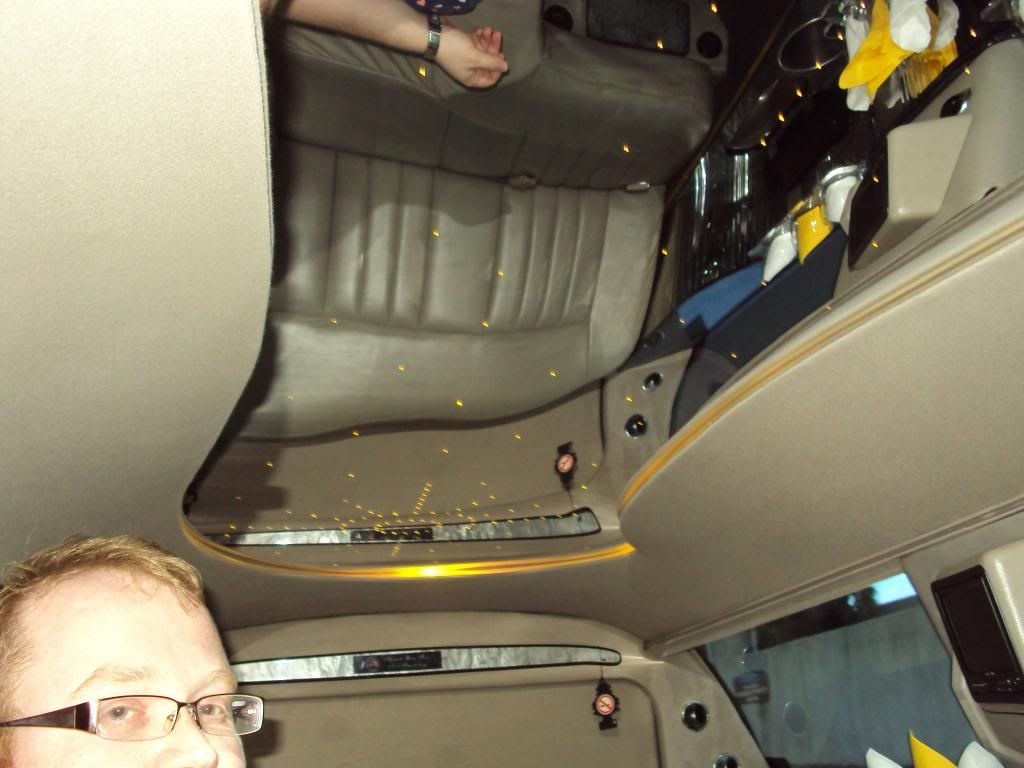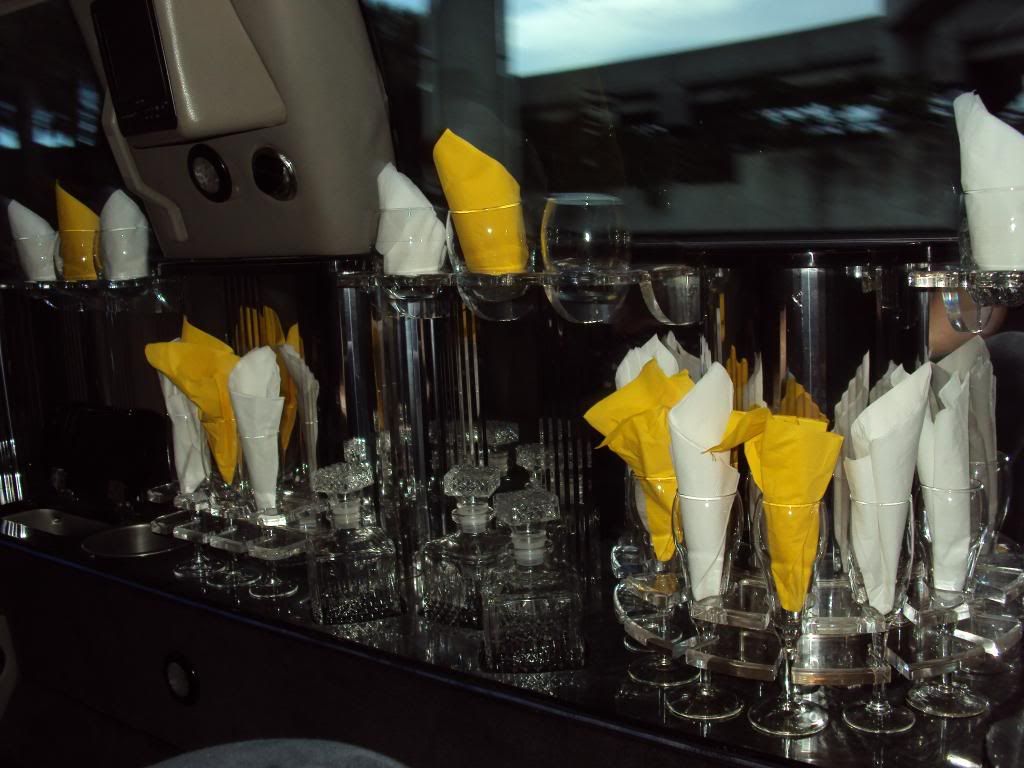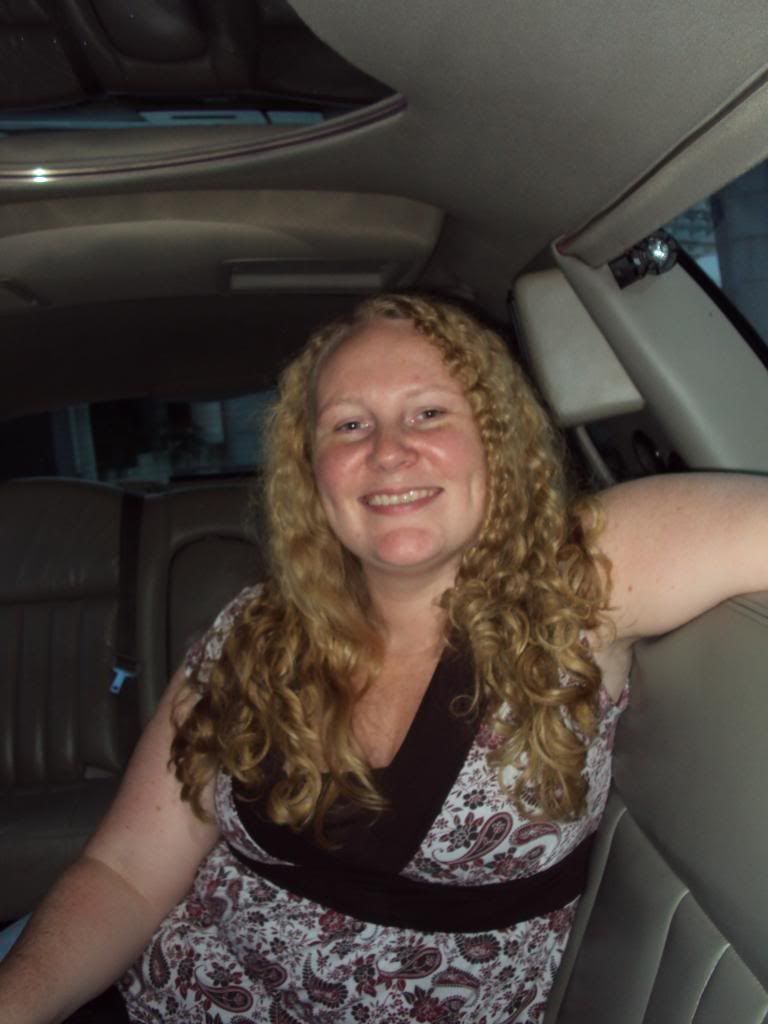 We stopped on the way to get a few supplies " read crisps and drinks lol before arriving home at the Beach Club
Staying onsite for the first time ever didn't disappoint. We checked in and asked if we had the full balcony we had asked for (the only request) but we didn't and there were none available
the girl checking us in didn't tell us where we had to go to get to our room other than up in the lift to level 3 which was a bit weird. Only once we got to the room did we know why she didn't show us on the map... it was the furthest away room! There were no rooms passed us, we were the very last one. The room itself was very nice, huge big bed, huge corner room. 2 Juliet balconies only once we opened them the sound of the air conditioning unit from downstairs was so loud that we had to shut the door again
the view was a shingle flat roof that stretched as far as we could see
not what we expected when it cost a small fortune to stay there. But we were very tired and it was such a long way back to reception that we just put up with it.
A few pics of our massive room...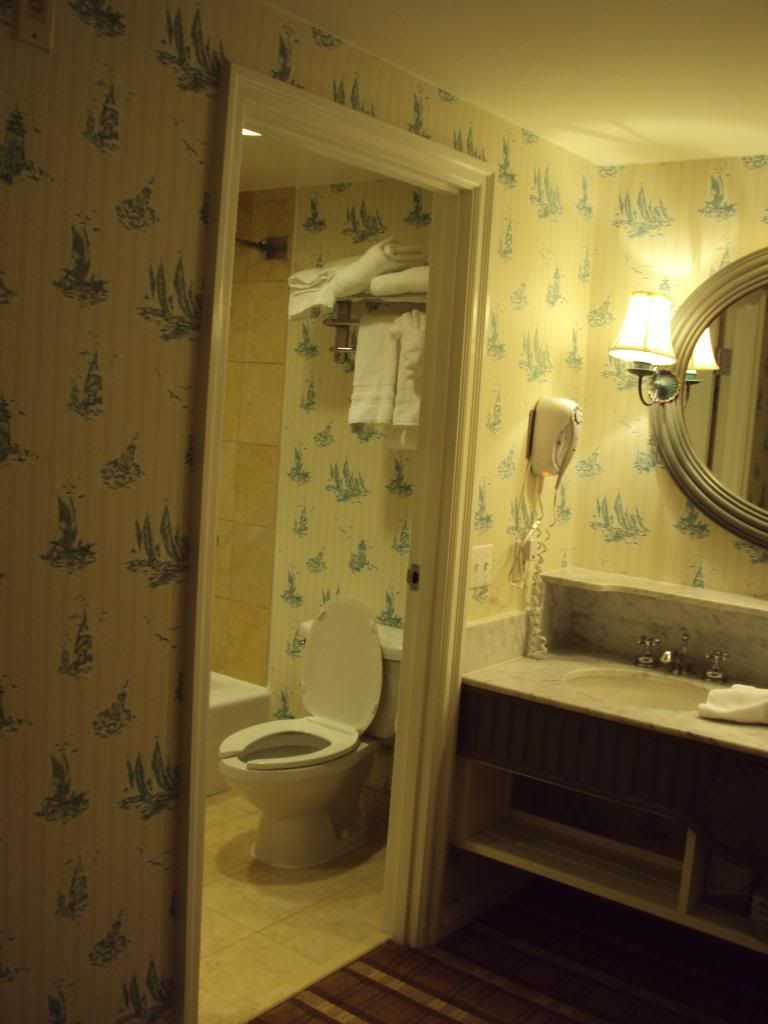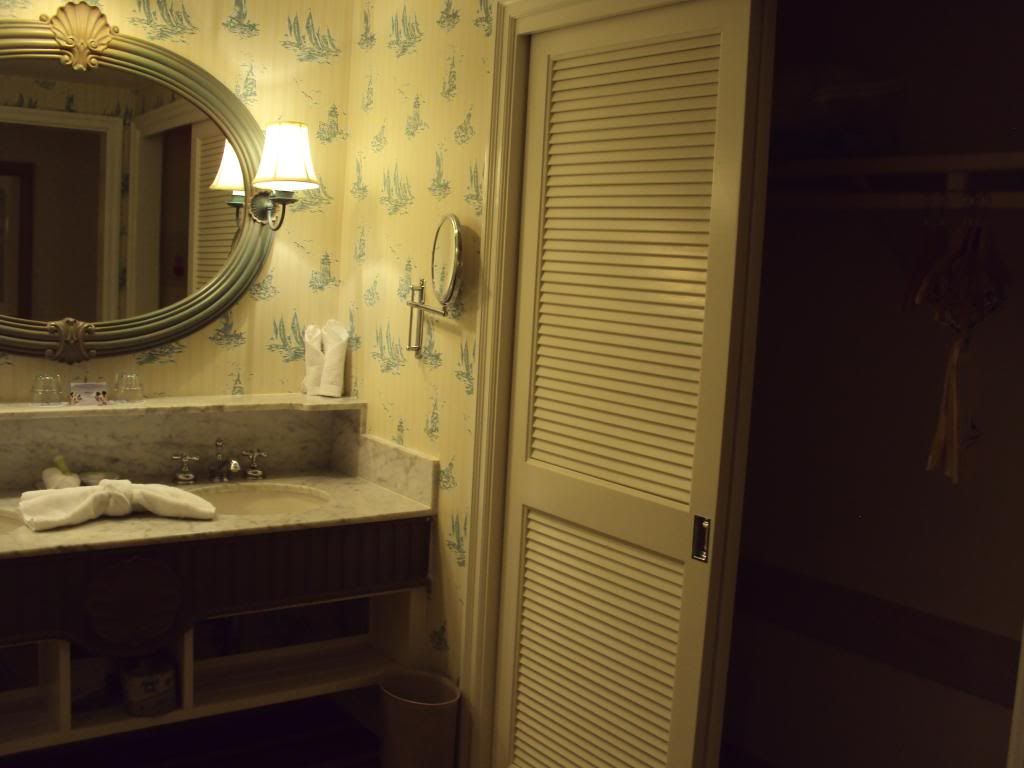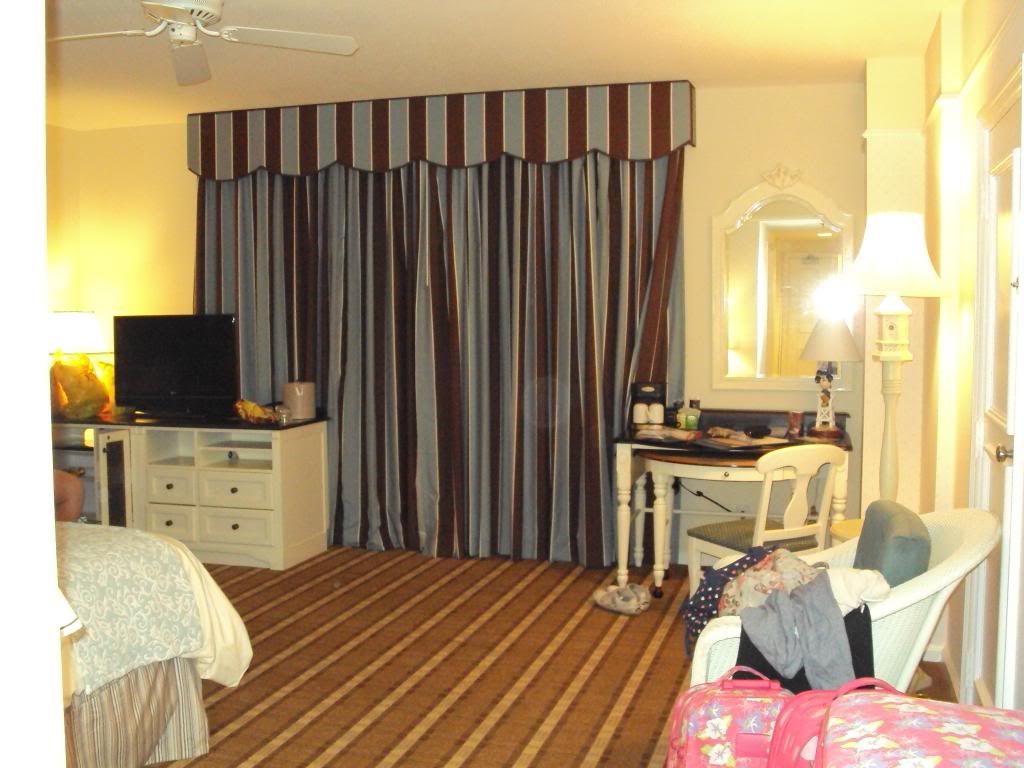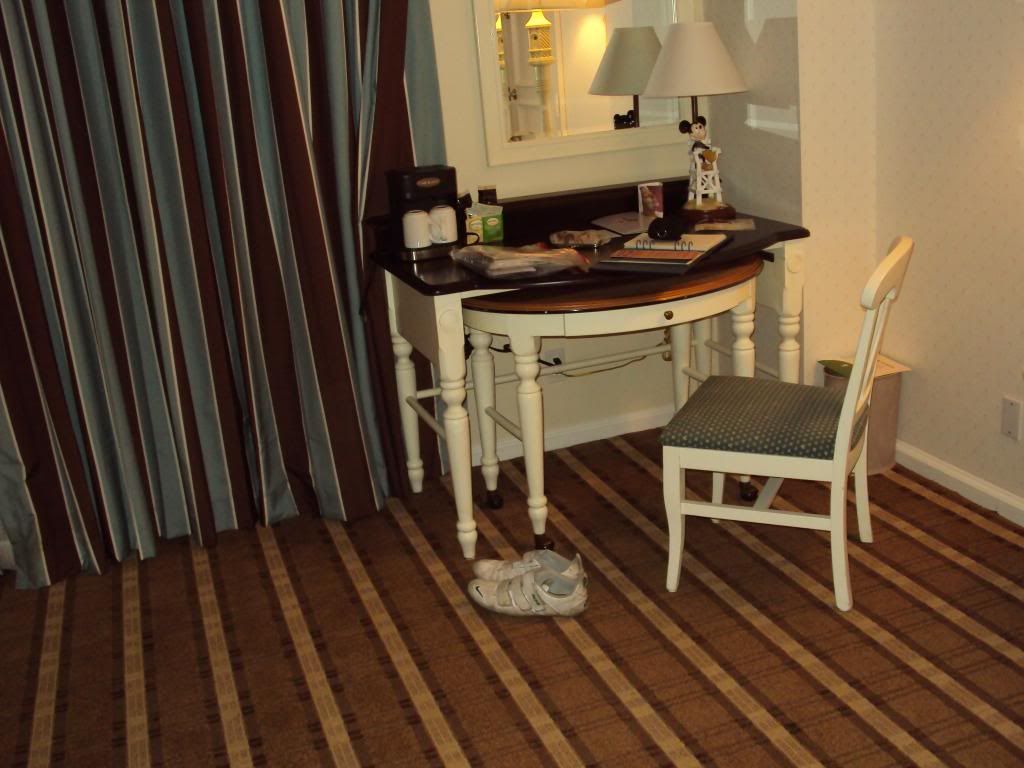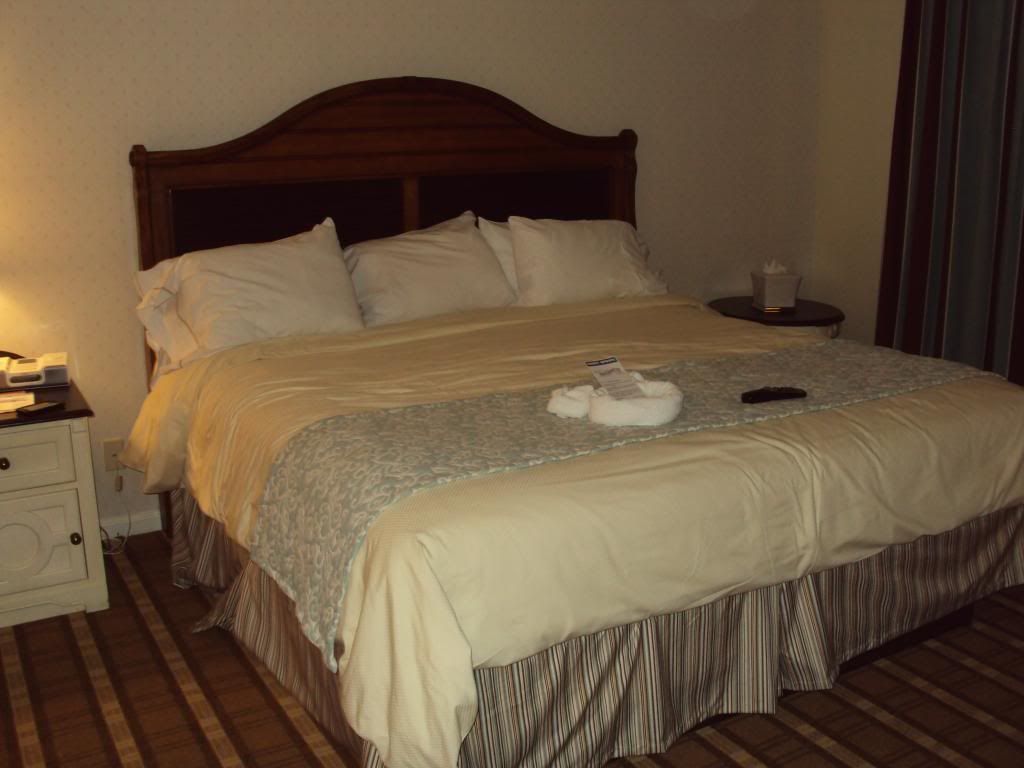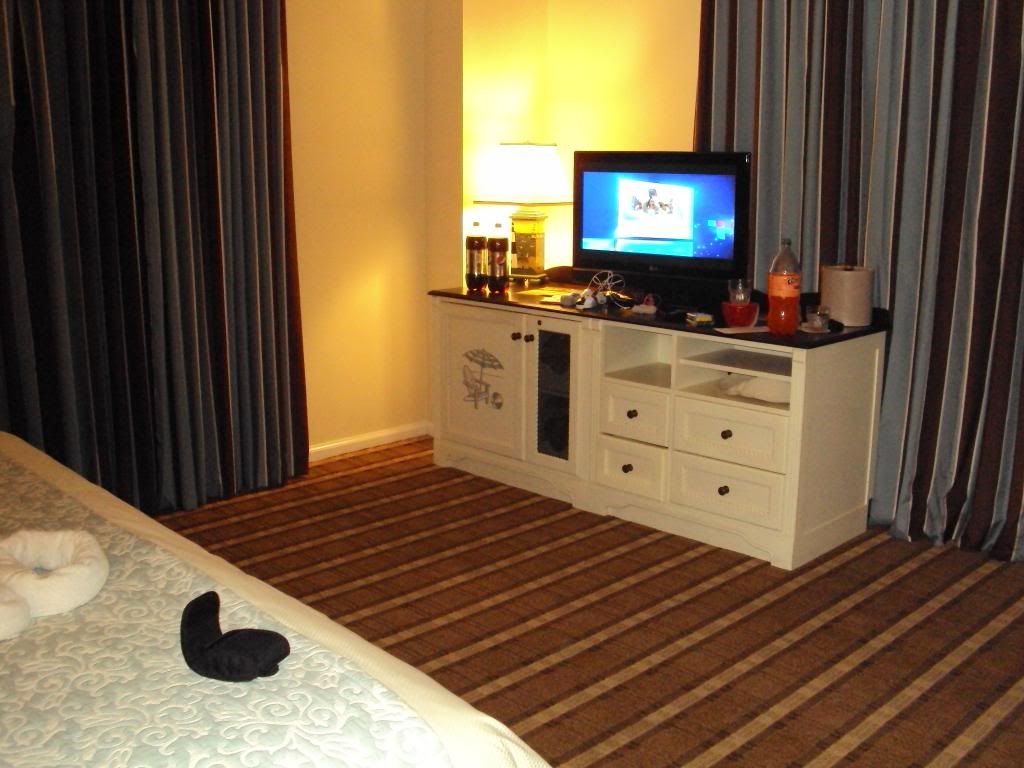 The one and only towel animal we got all week - I think as we were the last room the housekeeping had given up by the time they got to our room
we left them little envelopes each day and one day Sy had to go back to the room for something and he even asked them to make us a towel animal but still nothing
ah well!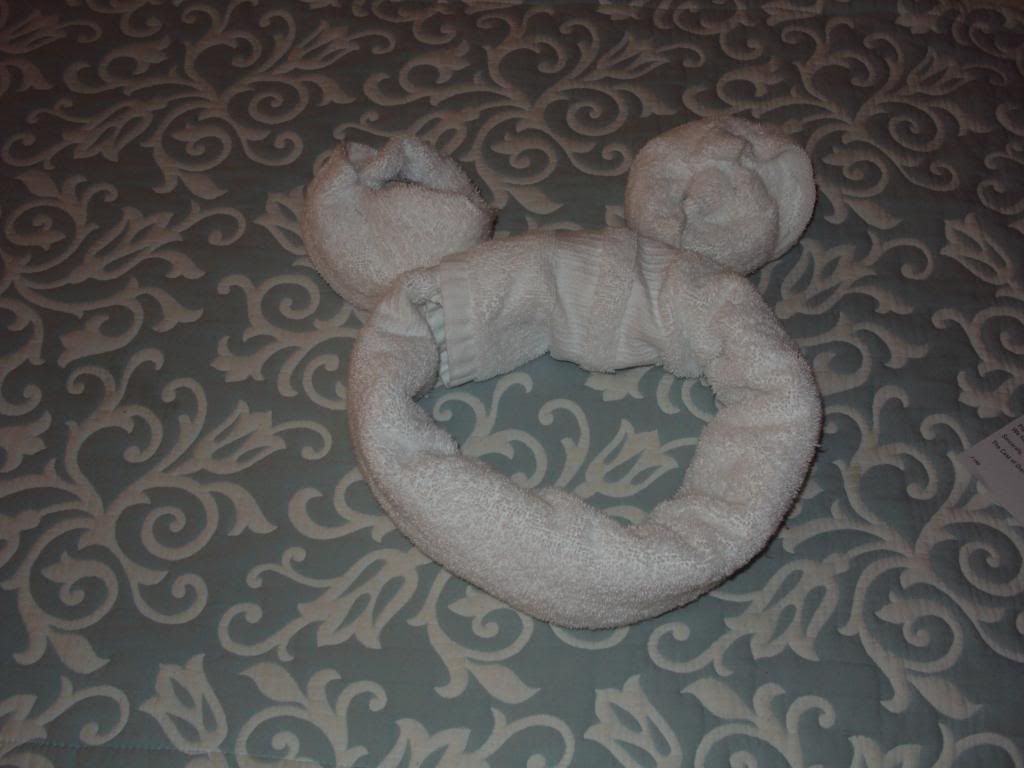 I cant believe I forgot to mention Sy's little surprise
Not long after we reached our room there was a knock on the door, me being me had already forgotten about the little present I had arranged to have delivered, luckily I sent Sy to the door. He was greeted by a lovely cast member and this...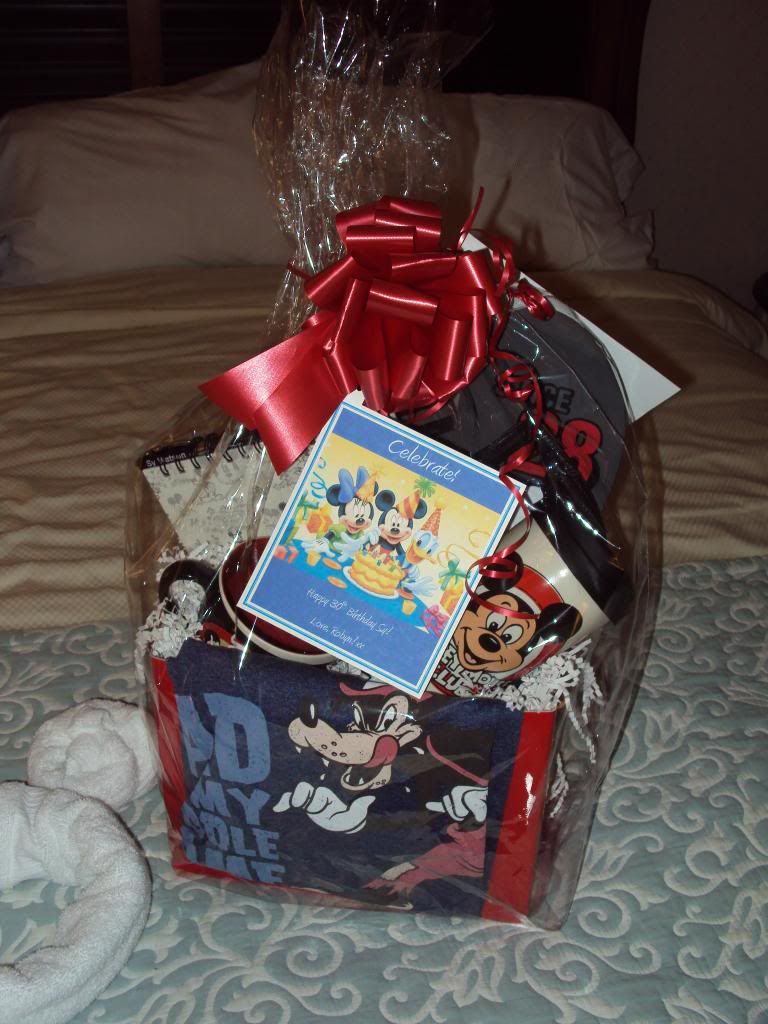 This was a gift basket I had arranged with Carrie at Destination Occasion. I bought all of the bits myself and had them shipped to her house, where she arranged it all beautifully into a gorgeous gift basket. Sy was over the moon and took about 10 pictures LOL.
We unpacked and went down to get something to eat, we were going to head into Epcot for a few hours but it was pouring with rain so we just went to the Marketplace. I had a 'flatbread' (just call it pizza! Lol), Sy had a turkey sandwich.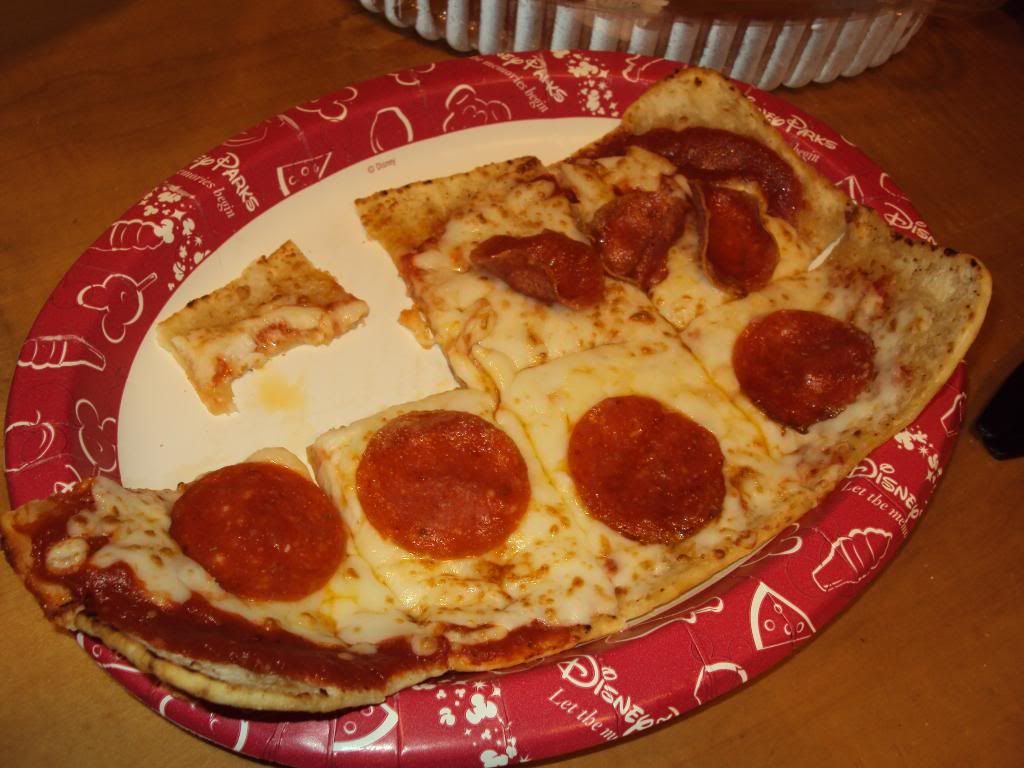 We also picked up our resort mugs " we both ended up with the same colours as that's all they had, we didn't ask for any other colours as it was so busy in there, we just wanted to get out!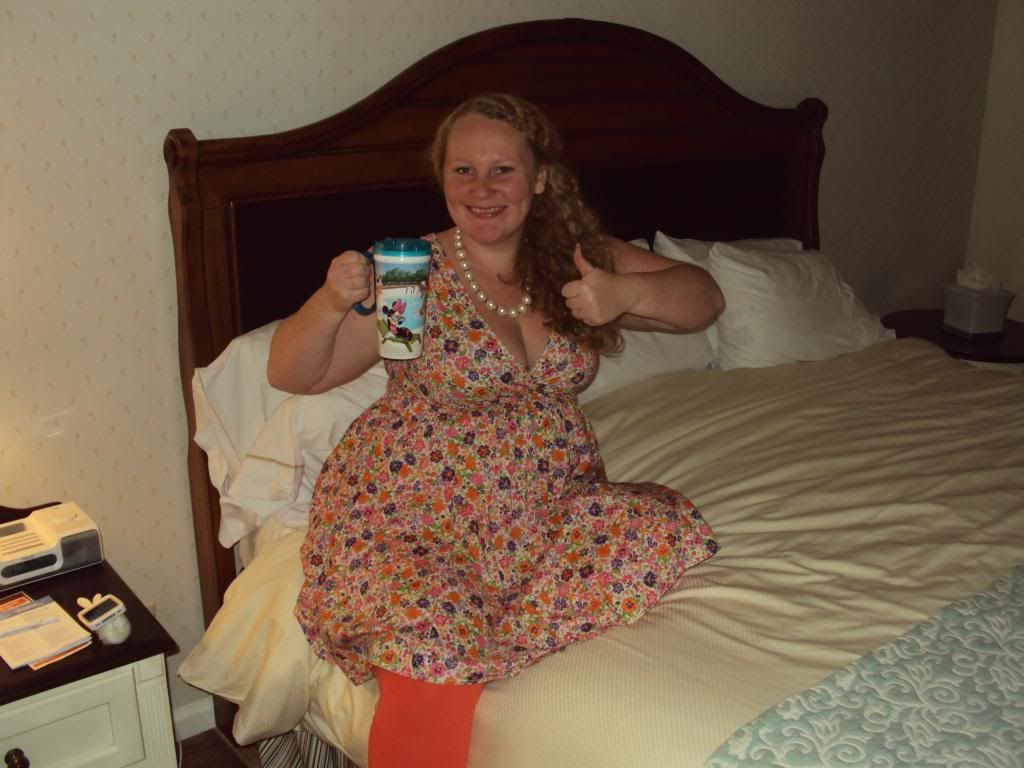 We managed to eat our food and unpack but that was it, we were flagging and needed sleep, so we were in bed by about 9pm. We managed to stay awake and watch some TV for a bit (love American TV!) but before we knew it we were out cold, nothing could wake us up, or so we thought...
Tomorrow, our first day in Disney, MK and MNSSHP!
__________________
Our Very Merry 24 nighter Nov/Dec 15
Watson's go West May 15
The one with all the birthdays Oct 14 4 Big Birthdays and a Vow Renewal thrown in
The OMG trip June 14 30th Birthday present from the hubs
Girly trip March 14 A last min cheapy week
September 13 our first all DVC stay
TR May 2013 the last min bargain trip offsite
Oct 2012 TR with a cruise!big family trip featuring the beach club, AKL, the dream and a villa offsite
TR on a budget May - June 2011offsite condo
TR Sept - Oct 2010 big family trip in an offsite villa